I adore deep-fried food. I love fat and oil but since I've been steering clear of gluten I haven't been able to indulge in even the occasional piece of battered fish or a home-made doughnut. With an abundance of seasonal cauliflowers I rediscovered Indian chickpea flour pakora and now I'm a little bit obsessed. I can't remember where I got this recipe but I have tweaked it ever so slightly.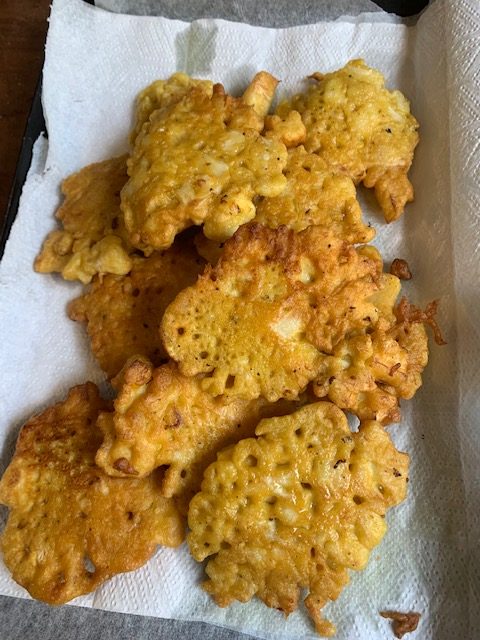 Ingredients;  250gm cauliflower
80gms chickpea flour, 1/2 tsp cumin powder, 1/2 tsp coriander powder, 1/4 tsp turmeric powder, 1/4 tsp black pepper, 1/4 tsp salt, 1/4 tsp baking powder. 100ml cold water. Oil for frying (I used rice bran)
Method; Chop the cauliflower into very small pieces (1/2 inch cubes)  and cover with boiling water and leave aside for 1/2 hour.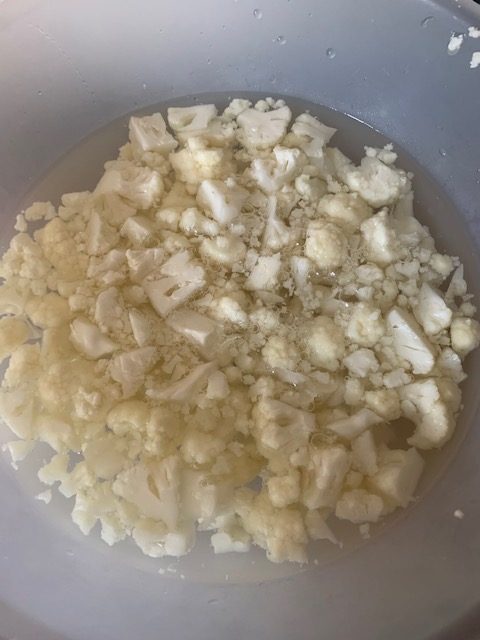 Measure and mix all the dry ingredients, Add the water and beat to make a batter.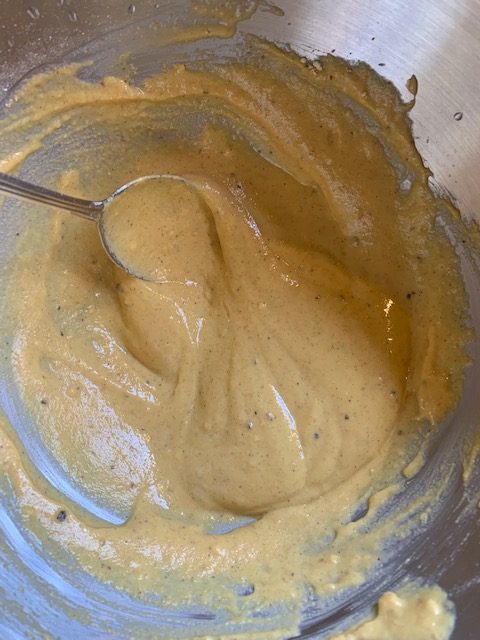 Add well drained cauliflower and stir well.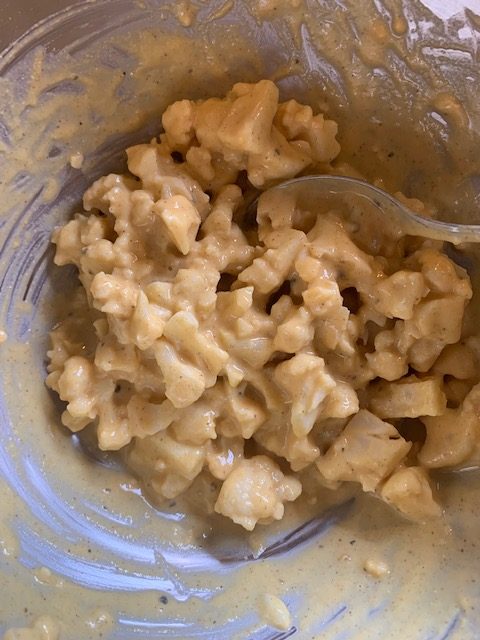 Drop spoonfulls into/onto hot oil (I use my wok it's perfect!) and cook, flipping after about 1-2 minutes first side then 1 minute second side till golden. They don't take long at all so careful not to burn them. You may need to top up the oil once.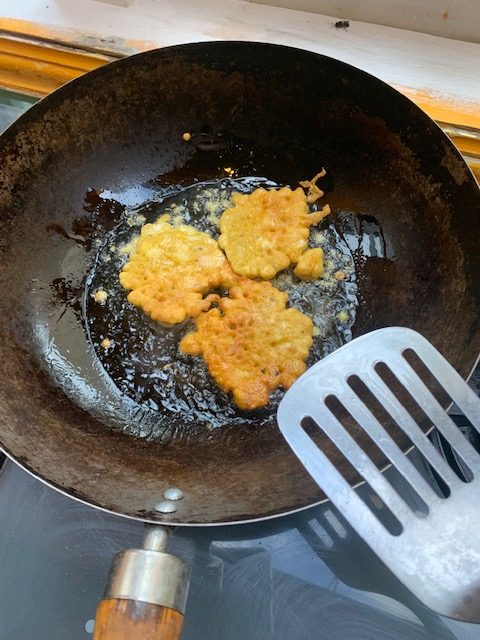 I serve with my peach chutney...it's the perfect accompaniment. You can reheat them in the oven and they will crisp up again beautifully.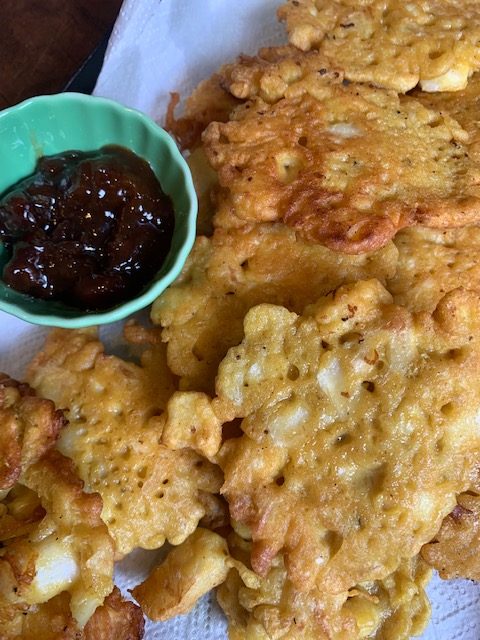 Enjoy!