Looking for a quick and easy alternative to traditional chickpea hummus? Well here it is. I made this for my last birthday party nibbles along with various other dips and my focaccia bread. It went down a treat and so easy you can whip it up in minutes. It's important to use fresh coriander powder not one that's been sitting in the pantry for a year.
Ingredients; 400gm can rinsed and drained cannellini beans , 1 clove garlic, rind and juice of 1 large lemon, 1 1/2 tsp ground coriander powder, 1/4 tsp salt, 2 Tablespoons olive oil.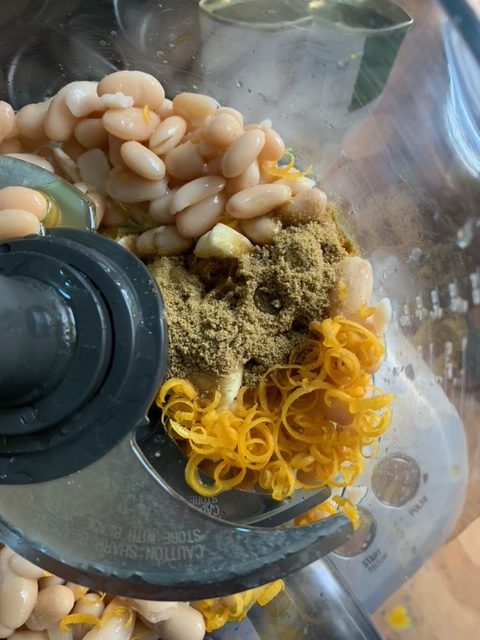 Method; Blend everything in a food processor until smooth.
Enjoy!