Making your own mixed peel is a breeze. It takes hardly any time at all but is a process that is completed over two days. Now's the time to be making it. Backyard citrus trees are laden and christmas cake making time is just around the corner. I'll be making my christmas cake next month so it can mature fully before it's devoured! So here's how I make mixed peel. You can use any citrus that you have; limes, lemons, grapefruit, oranges or tangelos.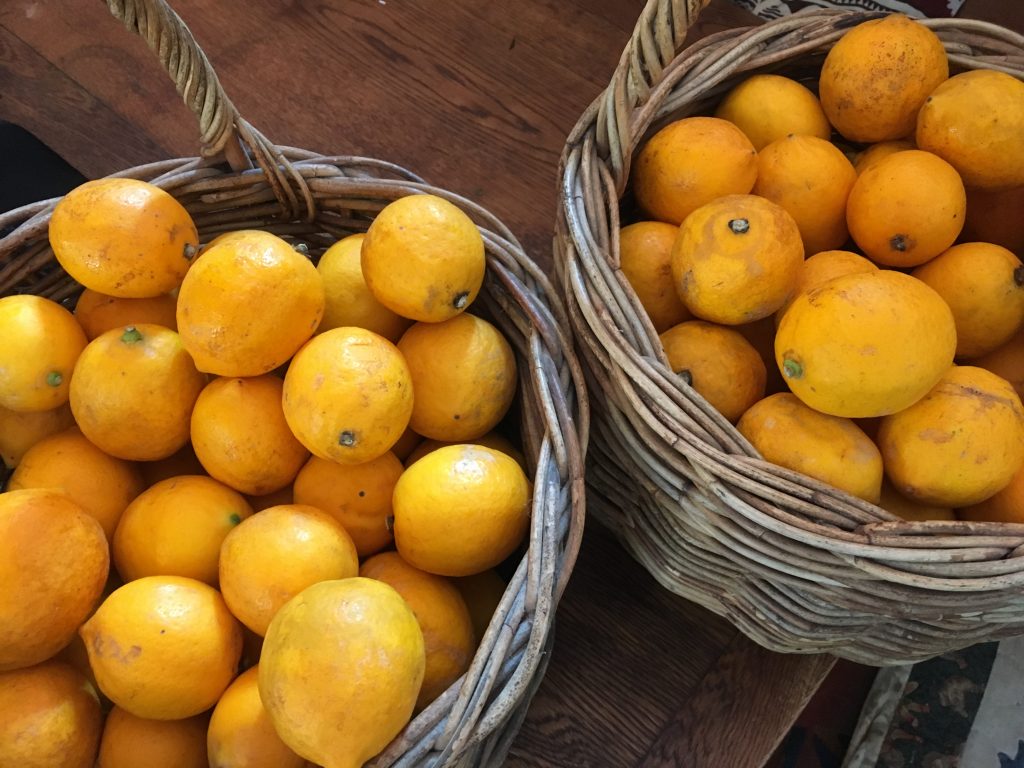 Ingredients;
5 average sized citrus fruits. Today I used oranges and lemons
1 1/2 cups sugar
Peel the fruit in strips about an inch or so wide, leaving as much of the white pith on as you can.
Cut the peel into approx 1/4 inch wide pieces.
Now place the chopped citrus peel into a saucepan. Just cover the fruit with water. Bring to the boil and reduce to a simmer for 10 minutes.
After 10 minutes of simmering, drain the water off. Repeat the process by putting the peel back into the pan and add enough water just to cover. Bring to the boil, reduce heat to a simmer and cook for another 10 minutes. Drain the liquid off again but this time reserve 1/2 cup of the liquid.
Pour the reserved liquid plus 1/2 cup water and 1 cup of the sugar into a saucepan. Gently bring to the boil, stirring to dissolve the sugar.
Once the sugar mixture has come to the the boil pour over the peel and leave to stand overnight.
Come the next day, place the peel and the liquid, and the remaining 1/2 cup of sugar into a saucepan and stir over a low heat until the sugar dissolves. Bring up to the boil and reduce heat to a simmer, continuing to simmer for 15 minutes.
Remove from the heat and drain well.
Spread the peel out on grease proof or brown paper and allow to stand overnight to dry. Occasionally move the peel about with a fork to keep them separate.
If storing your mixed peel in the fridge, it will last for about one month. If you want to keep for longer you can freeze in little snap lock bags. Perfect for Christmas cake and Easter hot cross buns.
I've since made these. I tripled the recipe and used grapefruit, tangelos, oranges and lemons.