Summer before last and then the following winter was a boom time for rats all over Aotearoa and we felt it keenly. In my enthusiasm to plant every food producing tree known to man I had planted 2 macadamias many years ago. As these things are wont to do they had got rather out of hand and had become huge, impenetrable, scratchy food baskets for rats. Yep, rats LOVE macadamias and they make a little hole right through the husk and the shell and somehow manage to eat all the meat/nut through this perfect little opening. It's quite impressive really. Ideally macadamias should be topped annually so the nuts can be easily harvested by humans. Anyway I finally had enough of it and realised that my only recourse was to at least get rid of the largest of the two trees. This way we would at least be able to claim this years harvest before the rats got to them.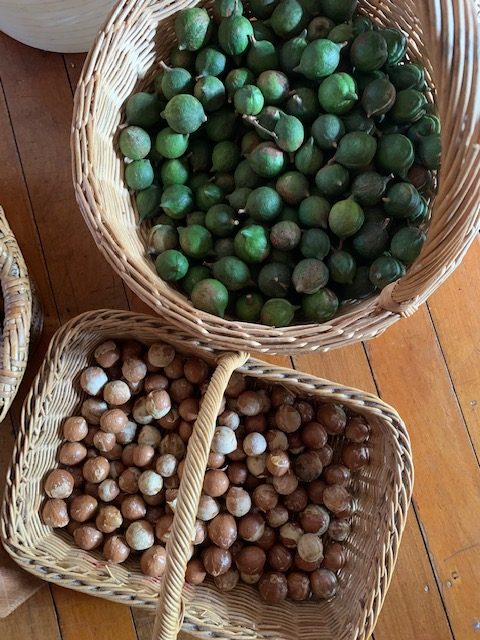 Macadamias are a delicious and nutritious nut but sadly they are quite difficult to process (unless you are a rat of course 🙂 I guess that is one of the reasons they are so expensive to buy.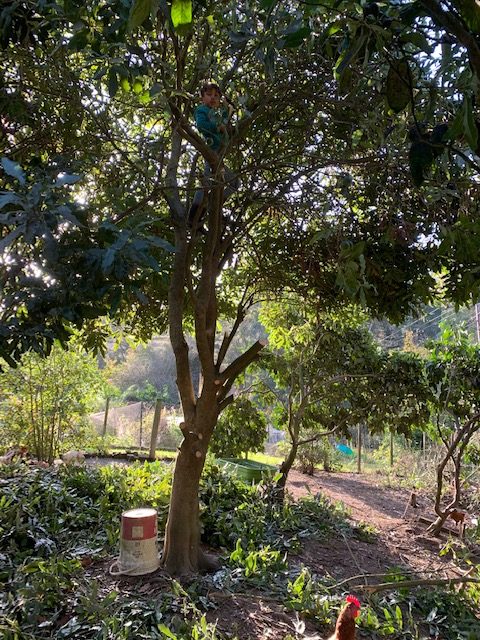 So yeah it took me 3 days (with the help of my 5yr old mokopuna) using a hand-saw and secateurs to fell and then chop up all the green matter, as a deep litter for the chickens.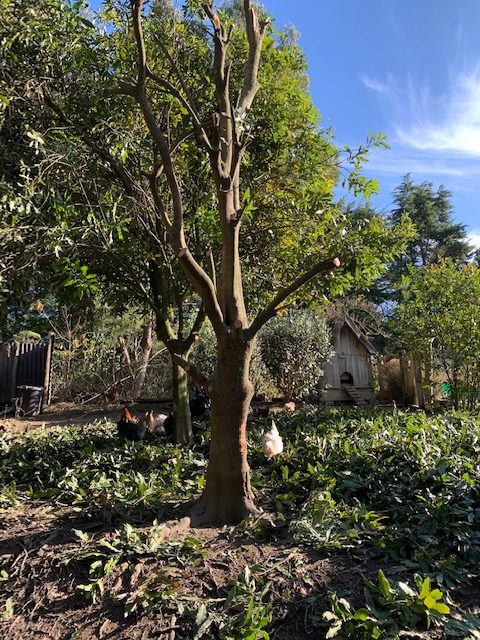 Slowly we chipped away at the tree, harvesting 3 wheelbarrows of nuts that went to the pigs and a few large buckets for us. A few large buckets is quite a lot of woman hours of processing.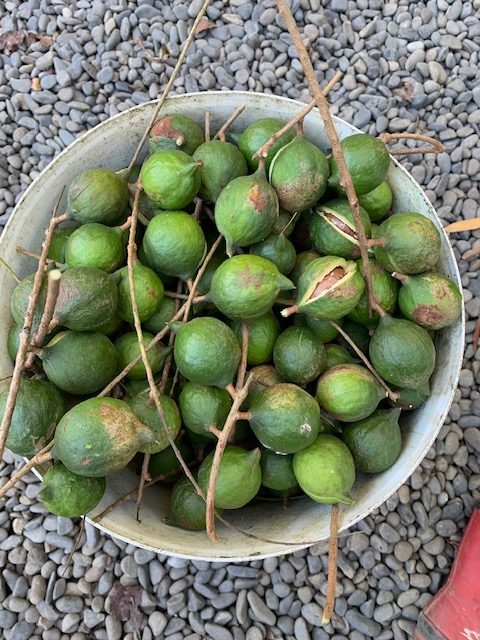 Inspired to use some of last years harvest ( they keep in the shell for about a year) I tweaked some of my old recipes adding spice and honey. It's effectively paleo so there you go!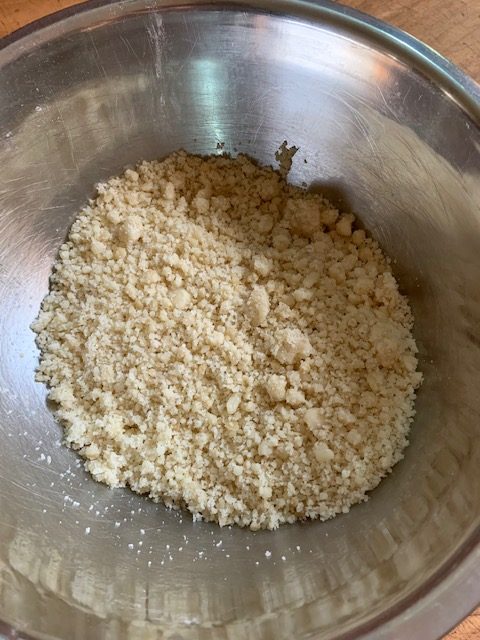 Ingredients;
2 cups ground macadamia nuts (can use almonds), 1/2 tsp salt, 1 tsp ground cardamon, 1/2 tsp cinnamon, 1 tsp Baking Powder, 1 tsp Baking Soda, 3 small whole oranges, 3/4 cup honey, 4 large eggs.
Method;
Grease a 9 inch springform pan and preheat your oven to 180C.
Wash and boil your whole oranges for about 1/2 an hour until super soft.
Transfer the soft oranges into a food processor and process until well blended.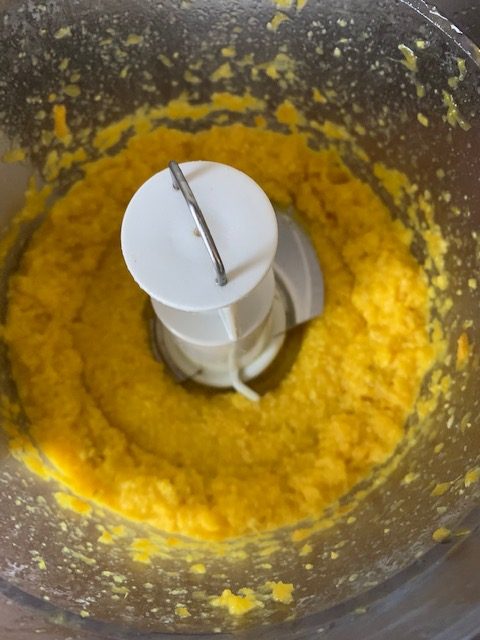 Add eggs, honey, ground macadamia nuts, BPowder, BSoda, salt, cardamon and cinnamon and pulse till combined.
Pour the batter into the prepared tin and bake for approx 35/40 minutes until a skewer inserted comes out clean.
Because of the honey the surface of the cake will cook quite dark.
Allow to cool in the tin before removing.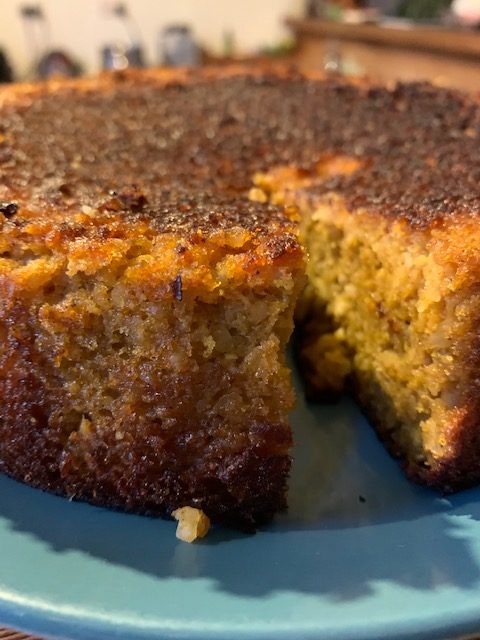 Serve with cream or yoghurt.
Enjoy!