I've been growing tomatillos for quite a few years without personally cooking with them. Once you have had them growing in your garden it's likely they will self seed and come up every year in the most unlikely places. My kids have previously made salsa but I just couldn't relate to them somehow. Happy to announce the ice has finally broken, and so pleased because this salsa really is super delicious. I may be a convert but I'm definitely no expert however I believe a tomatillo salsa is a mexican dish and would accompany tacos or enchiladas. I'm more likely to make chilli beans and nacho's and this salsa is a perfect match. The quantity below makes just under a litre jar of salsa. I'd be inclined to freeze some of it. Not sure how it lasts in the fridge as we used all ours at a recent event at the marae. This recipe is really just a beginning for me.The ingredients and quantities are pretty forgiving. If you like it punchier add more chilli, more garlicy then add more garlic. It would be a great addition to a grazing table.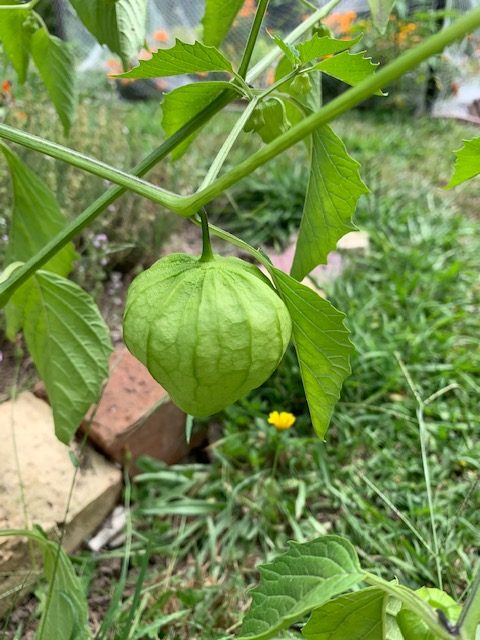 A welcome self sown tomatillo plant.
Ingredients; 800gms tomatillo, a few red chilli's (with some bite), one large red onion, 2 cloves garlic crushed, a small handful of cilantro, 1 TBSP chopped fresh oregano, 1 tsp salt and 1/2 tsp cumin powder.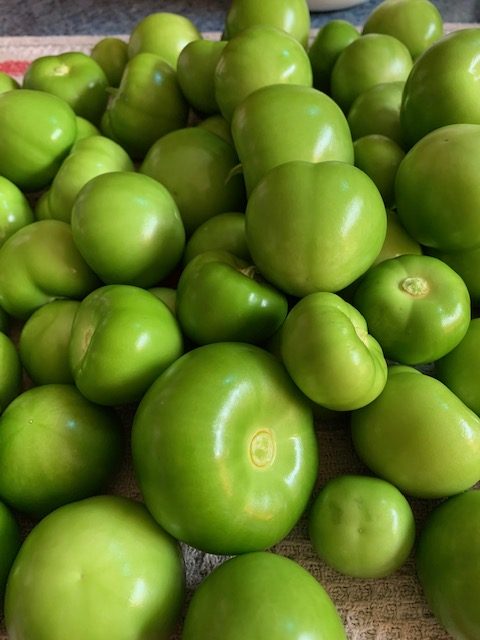 Method; Remove the outer casing off the tomatillos and wash the sticky off.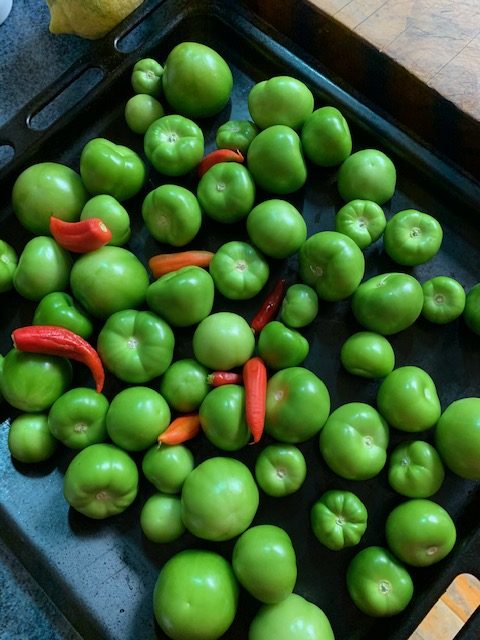 Dry and place onto a dry baking tray with the chilli's and bake in a preheated oven 180c for about 10-15 minutes until they look like this.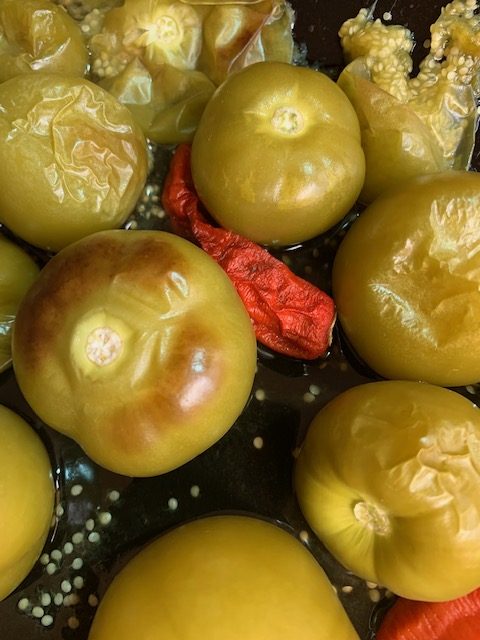 Allow them to cool. Meanwhile finely chop the red onion and bake on a dry oven tray in the heated oven for about 10-15minutes until they are cooked (not burnt) and look like this. Check and turn once or twice.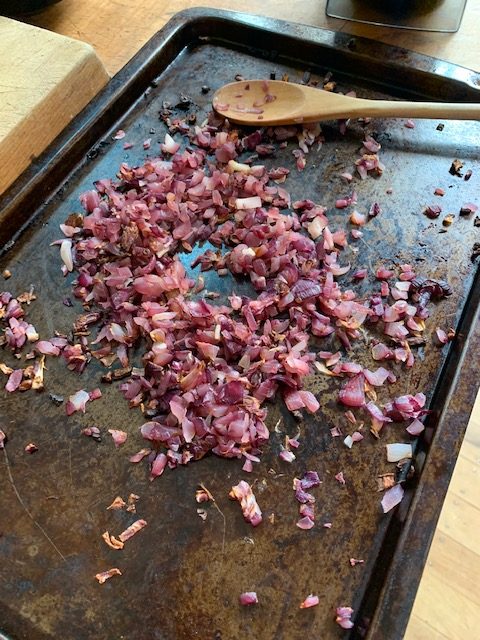 Roughly chop the cilantro, finely chop the oregano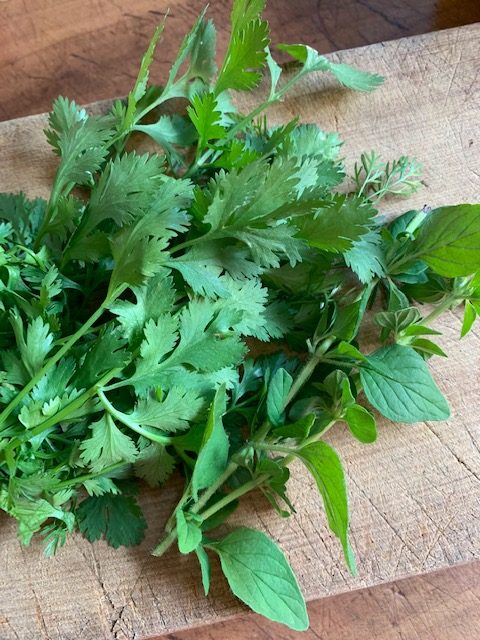 Add the now cooled tomatillos, chillis, onions. chopped garlic, cilantro, oregano, salt and cumin to a blender and pulse for a few bursts until combined.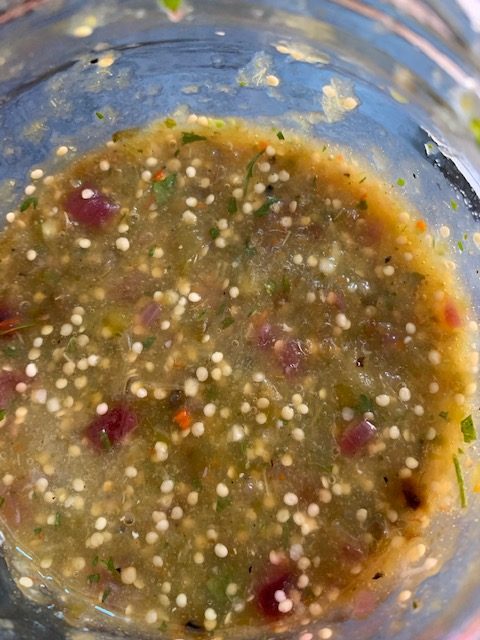 Use as a topping on chilli beans, meat, cheese'n crackers, as a dip with nachos or whatever takes your fancy. Enjoy!