Sadly my mokopuna have decided they don't like the texture of stewed rhubarb so I'd been casting around wanting to do something with my home-grown rhubarb. Leading up to Christmas I remembered my mother used to make rhubarb lemonade as did I for my own children. My childhood memories of the distinctive flavour of this beautifully pink colored beverage clinched the deal so come Christmas I whipped up a batch of this old-fashioned lemonade. It was enjoyed by the kids and the adults and I was happy to be able to offer an alternative to alcohol that was a bit more special than the usual juice or fizz. You could easily joosh this up with some soda water but we enjoyed it with regular water.
I confess this one may have contained a lttle slosh of gin.
Ingredients for 1 jug; 1 cup chopped rhubarb, 1/4 cup sugar, 1/4 cup water plus 1/4 cup fresh squeezed lemon juice, 2 cups cold water, ice cubes to serve.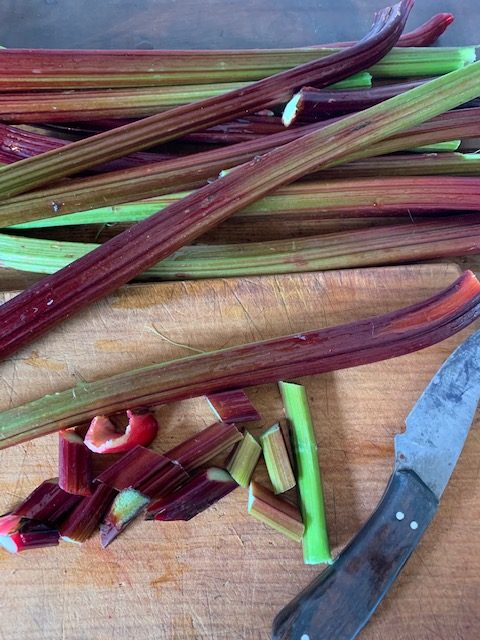 (I quadrupled the recipe and made enough for 4 jugs as we had over 20 people and yes it was all consumed even with multiple top-ups of ice and water.)
Method; Add the chopped rhubarb, the sugar and the first measure of water to a pot and bring to the boil.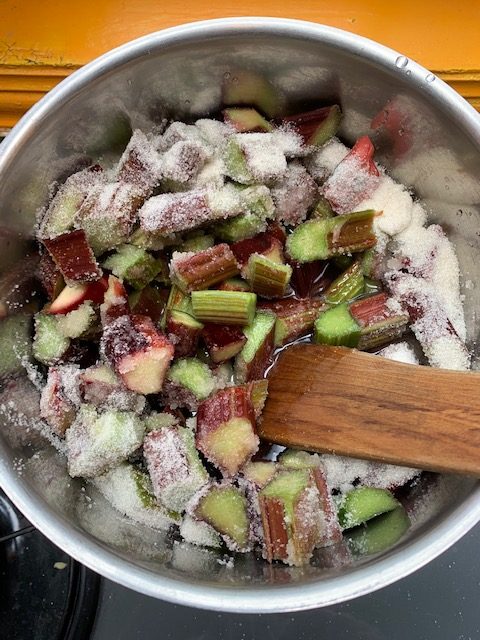 Now simmer for approx 15-25 minutes until the rhubarb is soft and mushy. Strain the mixture through a fine seive ( I used my regular metal sieve lined with muslin to gather together into a ball to squeeze out the extra juice ) Add this to a jug with the extra measure of water, the lemon juice and lastly top up generously with ice cubes and lemon slices.
Enjoy!