I went a bit crazy this Christmas and baked heaps of biscuits and shortbreads sweet and savoury. These flavoursome sweet biscuits were an absolute winner with everyone, and I'll be making them again. Not for everyday eating but as a special treat they are just perfect. They would make a delightful festive gift. Crisp, dense, melt in the mouth, buttery bikkie just bursting with flavour.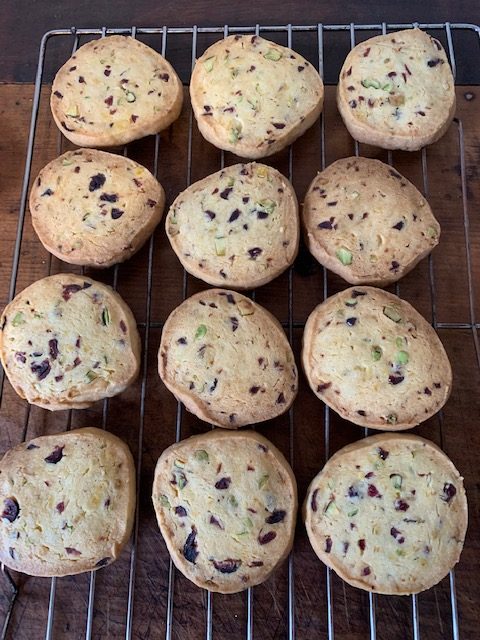 Ingredients; 250gms butter, 3/4 cup icing sugar, 2 cups plain flour ( I used spelt ), 1/2 cup custard powder, 2 tablespoons milk, finely grated rind of 1 orange, 1/2 cup dried cranberries chopped, 1/3 cup chopped raw unsalted pistachios.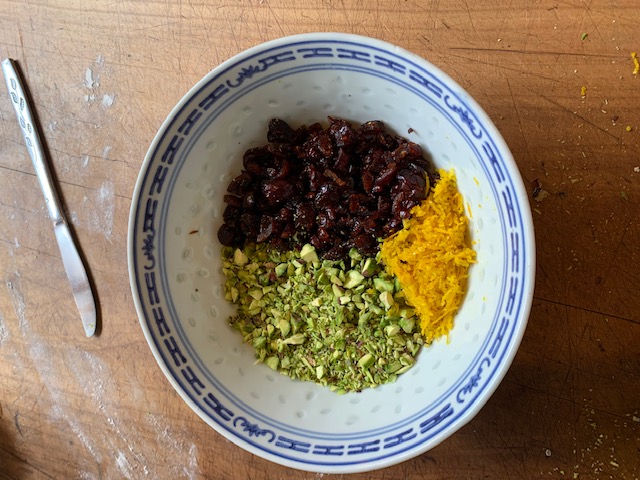 Method; Beat the butter and sugar in a bowl until pale and creamy. Add remaining ingredients and mix to form a soft dough. Turn onto a well-floured surface and bring together, shaping to form a disc. Shape the dough into a 28cm-long log. Wrap in plastic wrap. Roll the dough in the plastic wrap to shape evenly. Place in the fridge for 4 hours or until firm.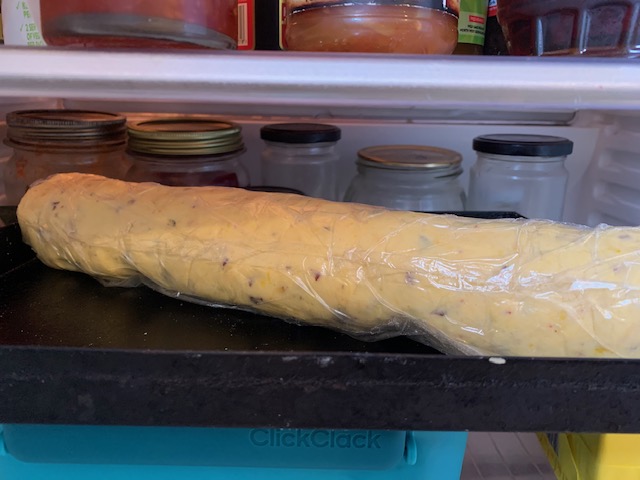 Preheat oven to 160C. Line 2 baking trays with non-stick baking paper. Use a sharp knife in a sawing motion to cut the log into 1cm-thick slices.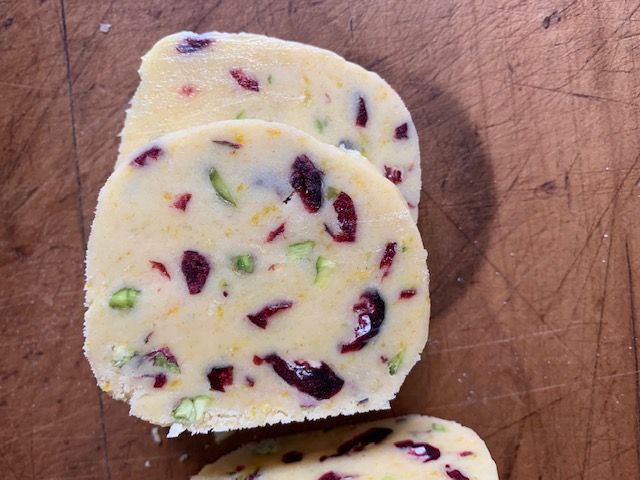 Place on the prepared trays.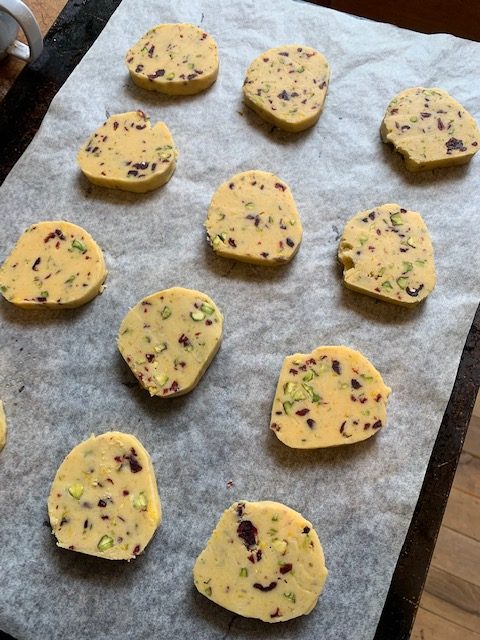 Bake for 30 minutes or until the biscuits are golden underneath. Allow to cool slightly before transferring to a wire rack to cool before storing in an airtight container.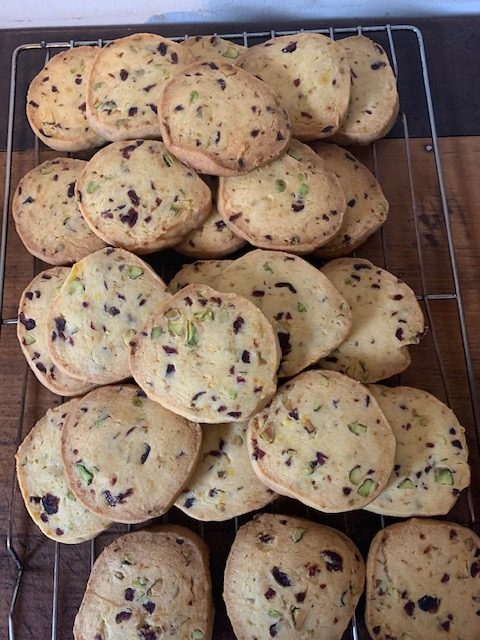 Enjoy!