This week I came into possession of a box of very ripe tomatoes. In our neighbourhood there is a wonderful charitable organisation called Love Soup who regularly drop off boxes of food-stuffs to the marae. The tomatoes were going for the asking so I put my hand out and today made tomato relish. This was always the kids favourite relish and I used to make it every year with fat and flavour-some outdoor-grown tomatoes. These are not so easy to come by these days unless you happen to grow your own, which is not an easy task in these parts. As soon as I started cooking the relish so many feelings came flooding back with the aromas coming from the bubbling pan. At that time I had not long started on this journey of homesteading and "living the dream" My kids were homeschooled and life was slow paced and so much simpler. We lived day to day and explored and developed the land and made the most out of everything we had. Living rural then as now you are often surrounded by a network of people who take pleasure in sharing their bounty whether it be meat, eggs, cheese, preserves, plants, honey, fruit or vegetables. Toast with cheese and warm relish. So delicious.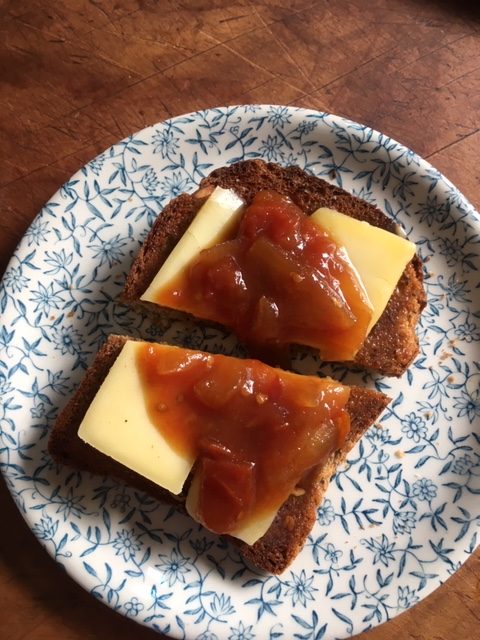 Tomato relish is super easy to make but there are a few little tricks to get the best flavours which I'll share with you as we go through the how to's.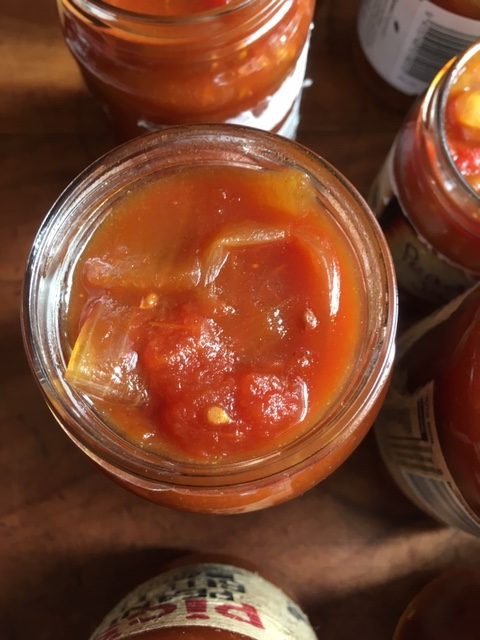 Ingredients; 12 large ripe tomatoes, 4 large onions, 25gms plain salt, 500gm brown sugar, 1 large tbsp treacle, malt vinegar, 1 tbsp hot english mustard, 1 tbs a good aromatic curry powder, 2 tbs white flour, 3 chillies.
Method; The night before you plan to make the relish roughly chop the tomatoes and the onions into at least 8 pieces. It depends on how fine you want your onions to be in the finished product. Sprinkle the tomatoes and onions with the salt and leave overnight.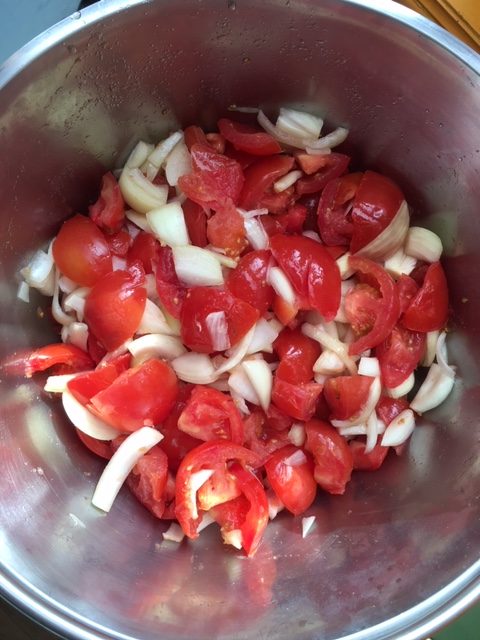 Next day strain off the excess liquid. Into a preserving pan with the tomatoes and onions, add the sugar, treacle and chilli's. Add enough vinegar to just cover. This is crucial if you use too vinegar much the relish will be too vinegary.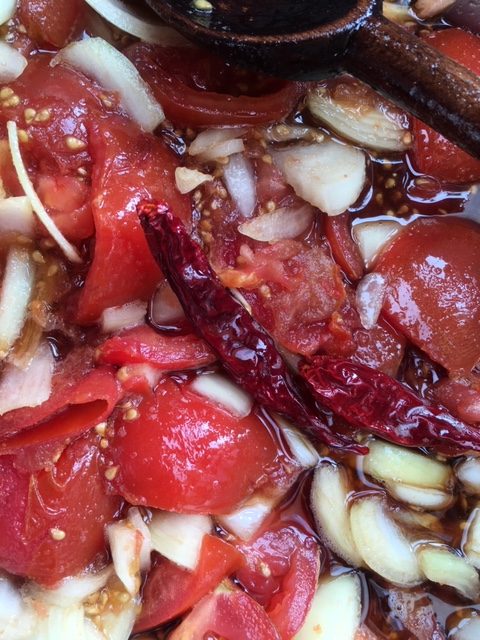 This is just covered cos the fruits a bit floaty. Now bring to the boil and simmer for 1 and 1/2 hours.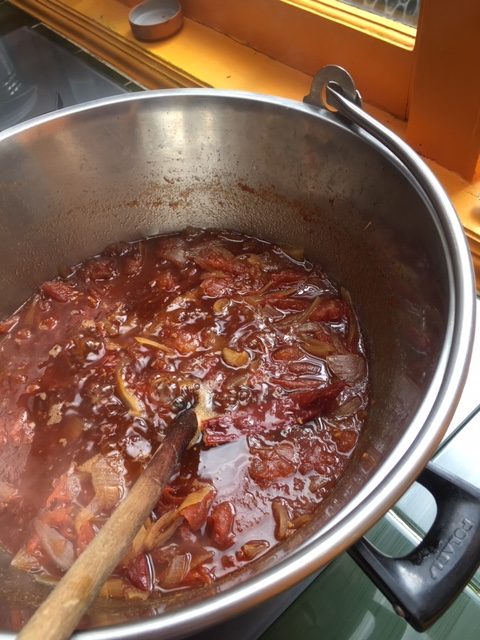 You may need to simmer for another 15 to 30 minutes if the tomatoes haven't darkened and the onions aren't really translucent. This is how I tell that it's ready.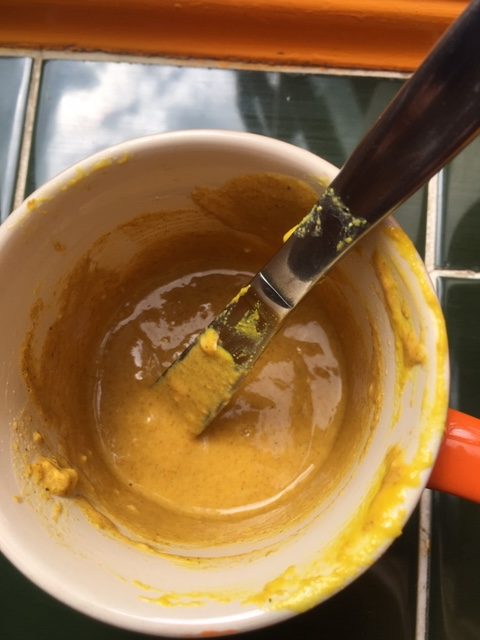 Mix flour, curry powder and mustard to a smooth and runny paste with a little cold vinegar. Add to the pan a little at a time, stirring with each addition so the paste doesn't go lumpy. Boil for a further 5 minutes.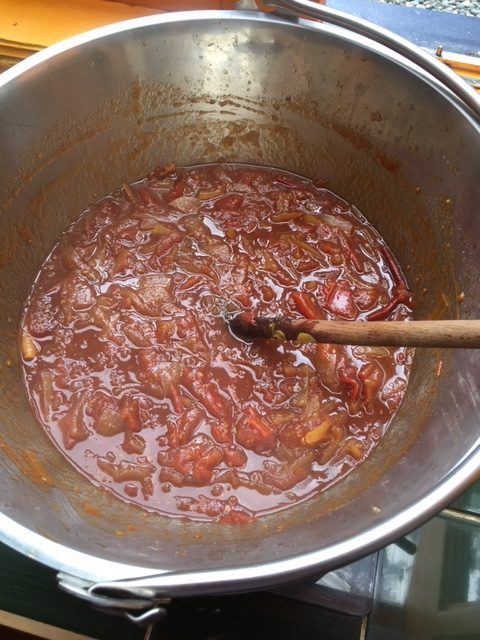 Have clean hot jars at the ready. Make sure to dry them thoroughly with a clean t-towel before filling with the hot relish. Lid when cool.
Enjoy!