I'm in London right now hanging out with my two eldest children. They've made their home here and it means though I don't get to see them on demand in Aotearoa I do get to spend some pretty awesome quality time with them when I visit. I'm plonked bang smack into their homes and lives and they and their generous hearted partners really do spoil me during my stay. One lives in Chessington which is a southern suburb within the greater London area and the other lives in Holloway Road, Islington which is North London and much more central. Two quite differing areas and it makes my stay the richer for it. It's so hot here right now. 36 degrees. Yesterday, returning from a shopping expedition with my daughter(uniqlo my fave) melting/wilting/expiring in this heat wave we bought ourselves a pint each of a cold shandy, sat outside in the shade and watched the world go by. Tomorrow I'll meet my son when he finishes work and we'll go to one of many London eateries It'll be all hustle and bustle and a wonderful contrast to my rural life in Aotearoa.
I'm home alone today here in Chessington and I'm going to make a small dessert to go towards dinner. My daughter gets an organic food box delivered weekly and this week there's a punnet of fresh raspberries. English raspberries are to die for.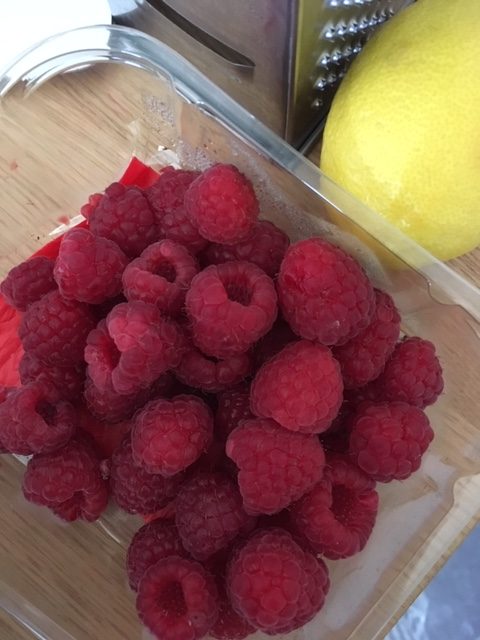 Ingredients; 75gms sugar, 75gm flour, 75gm butter, 1 egg, 1/3 tsp baking powder, raspberries, a spoonful raspberry jam, lemon zest, vanilla paste/essence.
Method; Cream butter and sugar, add lightly beaten egg. Mix in flour and baking powder and vanilla. Place half the mixture into a small lightly greased pie dish.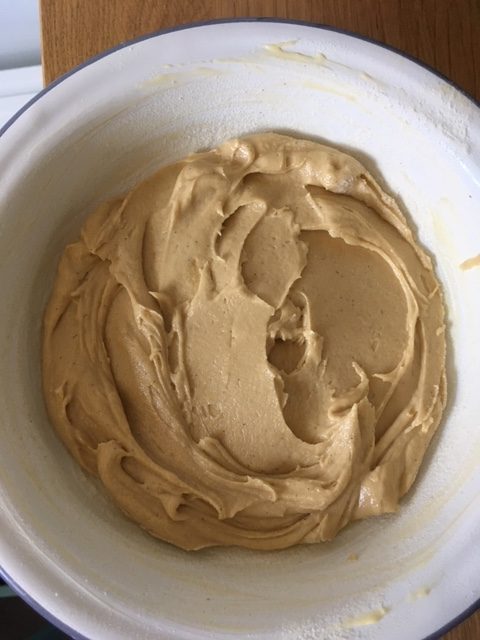 carefully place raspberries onto the batter and sprinkle the lemon zest over.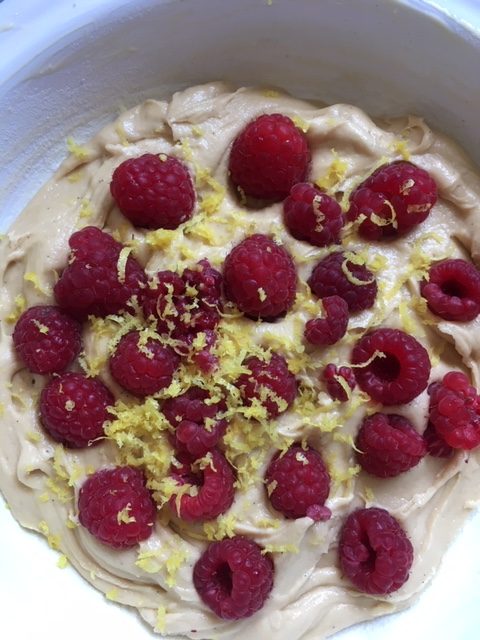 With a knife gently swirl the raspberry jam through the remaining batter.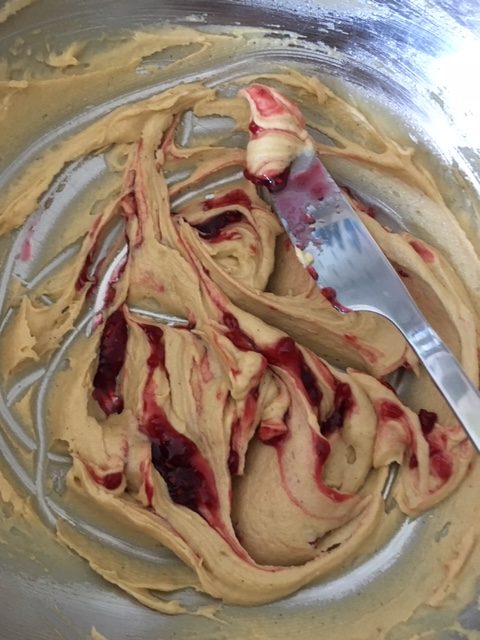 Carefully spread overtop of the base batter and raspberries.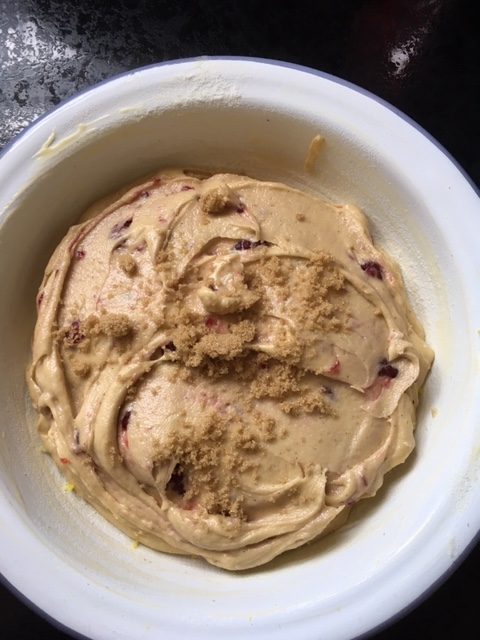 Sprinkle over a little brown sugar and bake in a warmed 180 Deg oven for 35 minutes.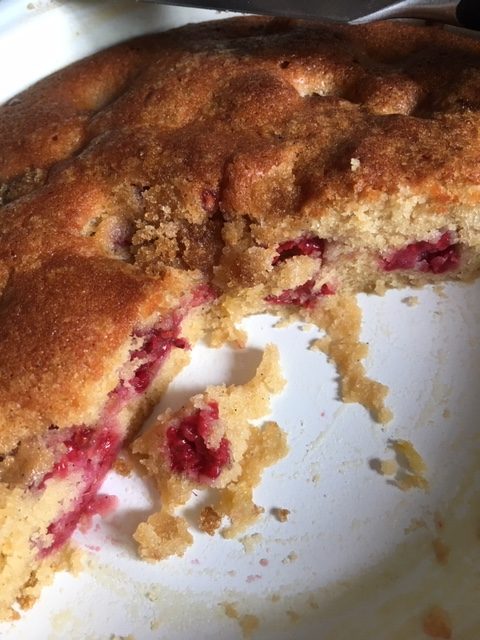 Omgosh this is delish. Serve with a dollop of natural yoghurt and the remainder of the fresh raspberries. Enjoy!