When it comes to preserving I am a romantic, a traditionalist if you like. I've always prefered to fill agee jars and have everything on shelves in my pantry where I can admire and appreciate all my bounty. Freezing produce has never had the same appeal as I've found that a lot of things just get lost in a freezer and ultimately discarded. However I do freeze certain things…namely berries for jams and puddings, tomatoes, plums (for sauce making) and feijoas. This summer I've had a real change of heart. It may have something to do with the very flash new freezer we are now in possession of or it may be that I am beginning to see the virtue in the actual ease and convenience of freezing fruits and vegetables.
With successive planting I've manged to produce a lot of different varieties of beans so for the first time ever I blanched and snap froze quite a few bags of these for winter soups and stews.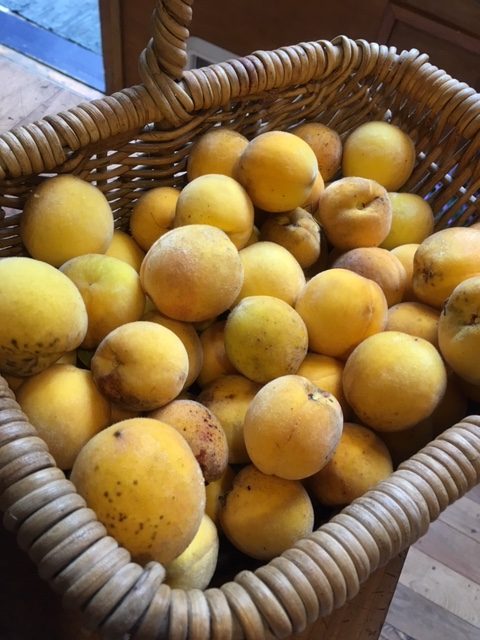 Today I picked these lovely little wilding freestone peaches that my mum has growing. I cut them in half, removed the stone and steamed them for maybe 5 minutes until they were tender but still firm and placed them on trays in the freezer to freeze individually before placing into snaplock bags.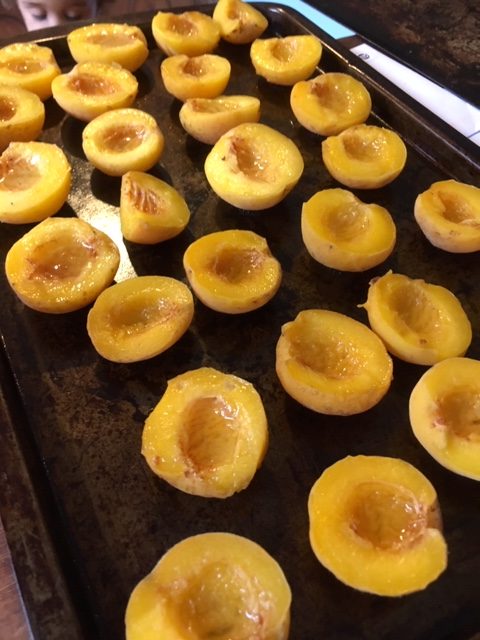 I had to stop myself from eating too many of them, they were sweet, soft and jammy. They'll be perfect for using in my clafouti (instead of plums) my basic butter cake or in any winter fruit crumbles.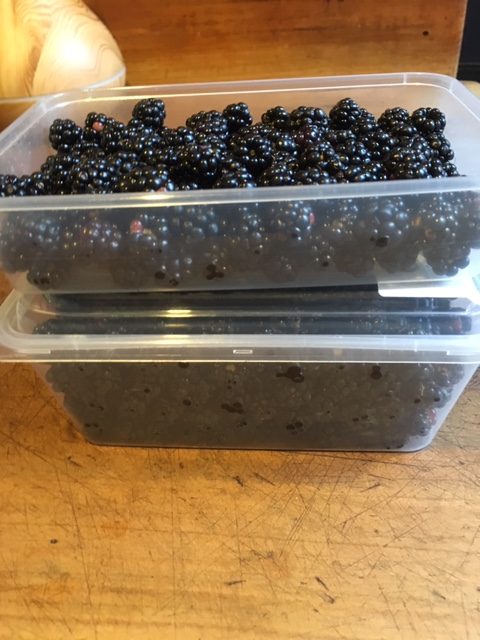 Still picking kilos of blackberries to store in the freezer for winter puds.