I have a habit of collecting recipes from magazines especially if there is a fabulous photo and storing them away in a folder amongst my cookbooks. Most of the time I never get around to using them but this one, this lemon tart which has been sitting quietly filed away for years now has just emerged as a winner. The second time Cherry made it gluten free but the pastry was just too heavy so we have gone back to using organic white spelt flour. It's fresh, lemony, light and decadent. She's changed up the filling by replacing cream with coconut cream. Her baby Louis was milk intolerant through her breast milk. He could cope with her eating butter but milk and cream caused him a lot of gastric indigestion and pain. At around 9 months old his digestive system matured and we are back to purchasing our weekly supply of raw organic full cream cows milk. When we first made this tart we had a major glut of lemons.  We were pretty sure we would be making it again and again (and yes we have) so we filled little glass jars with lemon juice and rind and froze them. Each jar has the correct amount for one tart. When you freeze in glass always make sure you have enough air at the top of the jar for expansion as the liquid freezes, otherwise the jar will crack from the pressure.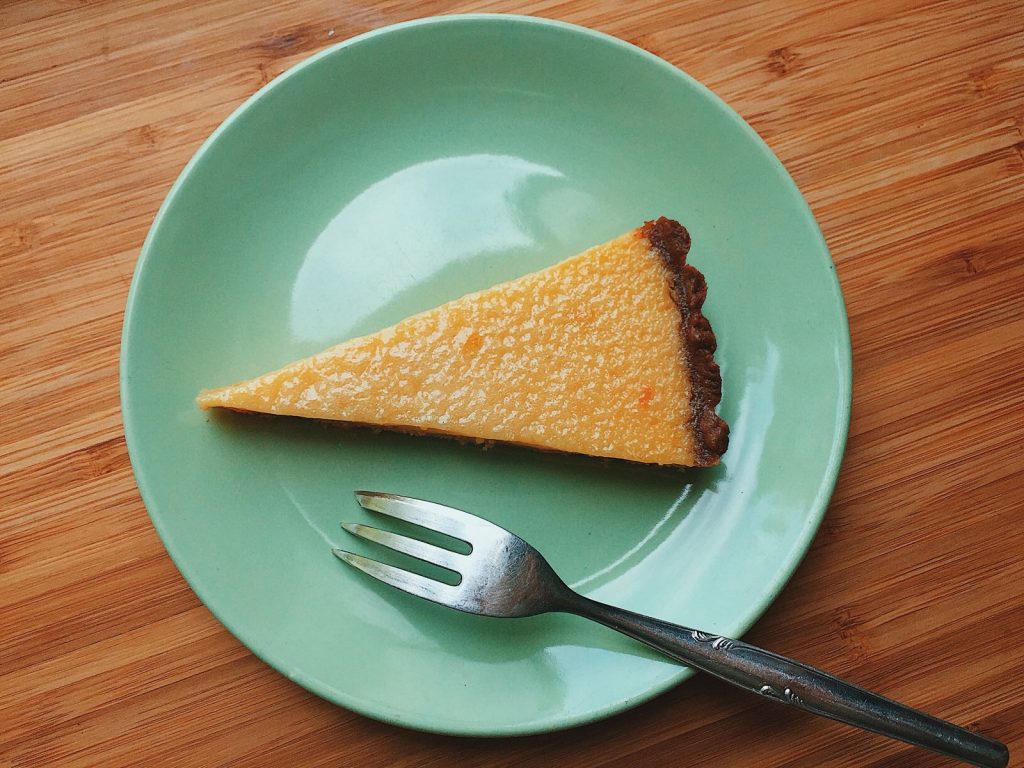 FOR the BASE;
1 cup plain flour (we used spelt)
1/4 cup caster sugar
60g cold butter, chopped
2 egg yolks
2 teaspooons iced water (approximately)
LEMON FILLING
2 teaspoons finely grated lemon rind
3/4 cup lemon juice
4 eggs
3/4 cup coconut cream
1/3 cup caster sugar
FOR THE PASTRY put the flour, sugar, butter and egg yolks into the food processor and process until it resembles bread crumbs. Still processing add 1 teaspoon of the iced water, then slowly add some of the second teaspoon of water until the dough forms a ball. Gently work into a compact ball and refrigerate for 30 minutes. Preheat the oven to 180C
Roll out the pastry between two sheets of baking paper to generously fit a 24cm removable base tart tin. Refrigerate for 30 minutes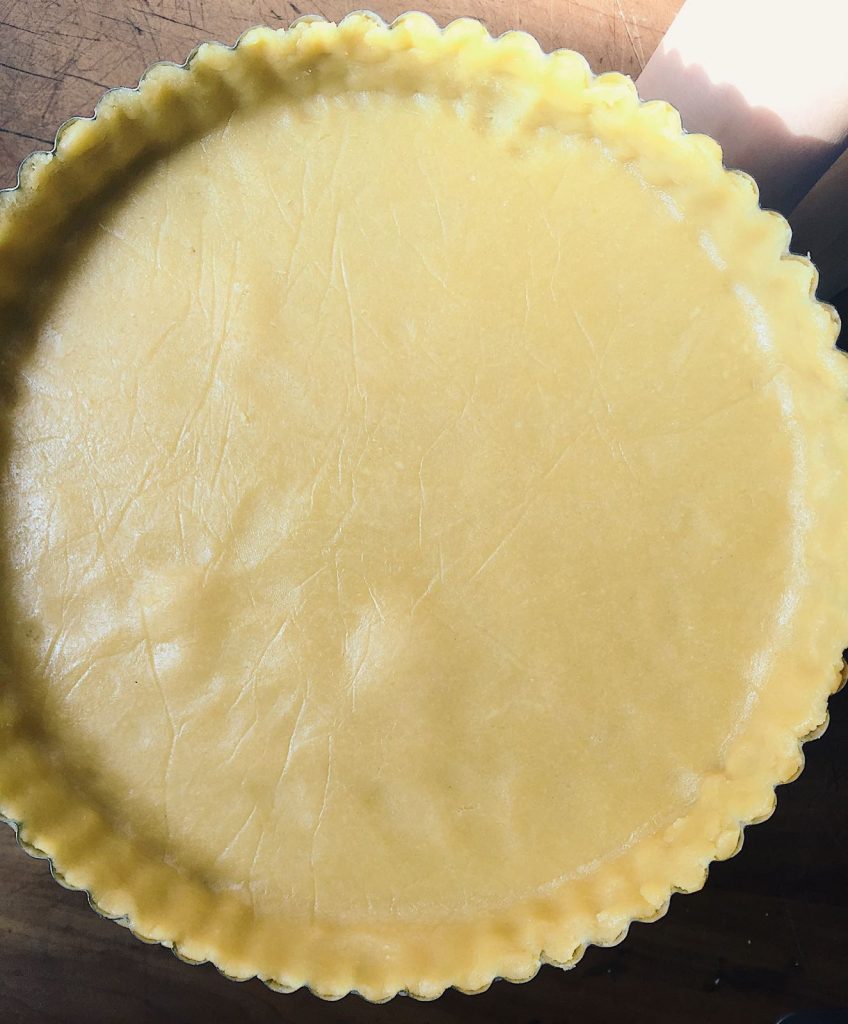 Cover the pastry with baking paper and fill with baking beans or dried beans. (we have a jar of the same dried beans that we have been using since forever) Bake for 15 minutes then remove the paper and beans and bake for a further 10 to 15 minutes until browned. Cool.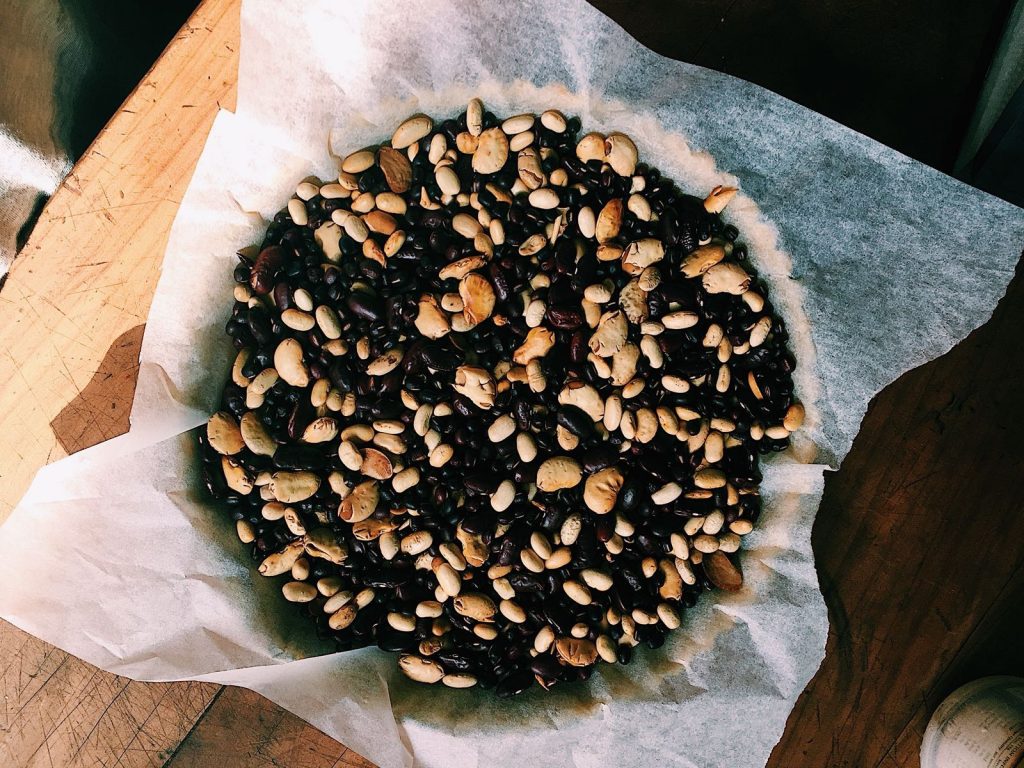 FOR THE FILLING Melt the coconut cream. Allow this to cool and combine with lemon rind, lemon juice, eggs and the caster sugar. Whisk until just combined, don't overmix.
Pour the mixture into the prepared tart case and bake until the fillling is just set. This can take between 20-30 minutes.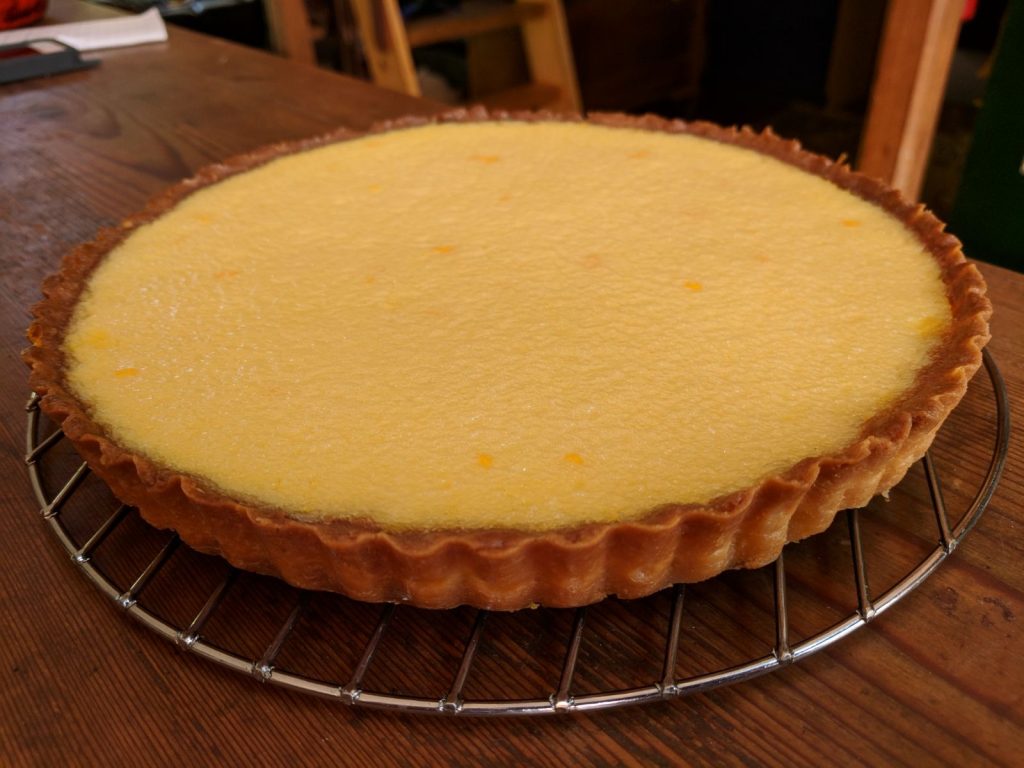 Cool the tart, cut and serve. Enjoy!