Years ago we had some visitors from France who shared their basic butter cake recipe with us. We've used it many times since, changing it up with whatever fresh fruit we have on hand. You can add lemon rind or fruit such as plums, peaches, berries or apricots either as a middle layer or placed on top of the batter and sprinkled with a little sugar. Today we used mixed berries.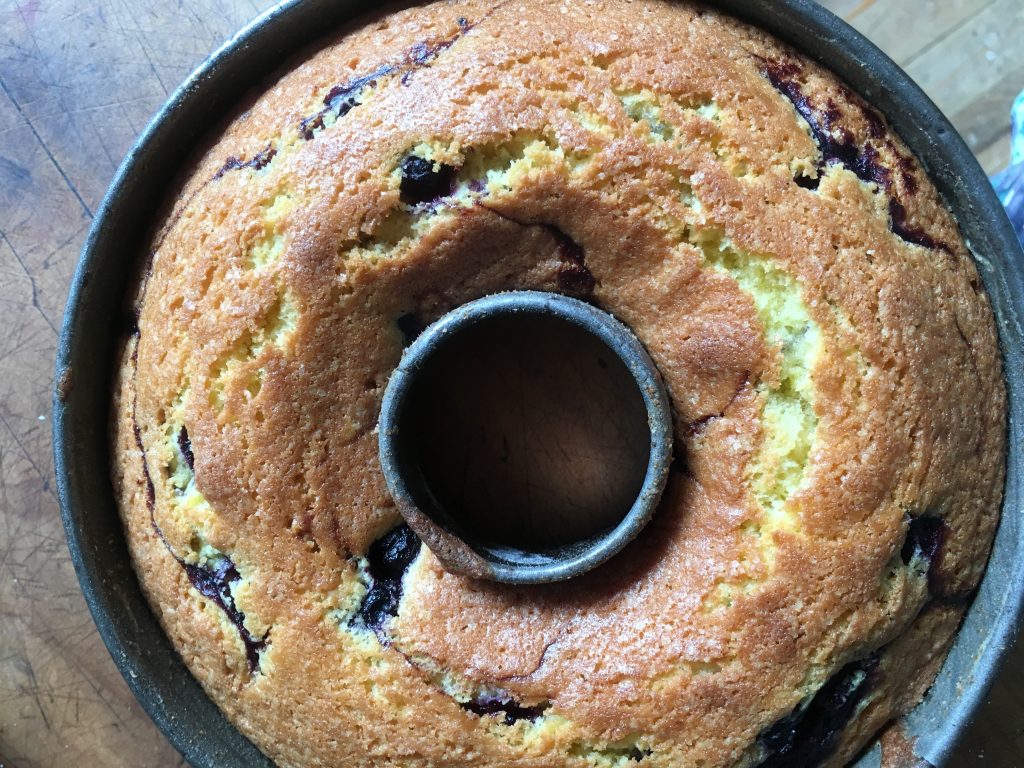 Ingredients.
175g butter
175g sugar
3 eggs
175g flour
1 tsp baking powder
Method.
Preheat the oven to 180c and lightly grease a 20cm cake tin.
Cream the butter and the sugar. Beat the eggs until thick and add (to the butter /sugar mix) alternately with the sifted dry ingredients. Pour the batter into the prepared tin. This time I spread 3/4 batter in the tin, carefully placed the fruit on top and then spread the remaining batter over top.
Bake in the preheated oven for 30-35 minutes until cooked. Best served with freshly whipped cream. Enjoy!