Spring is the perfect time for making and eating this classic Italian dish. It needs a soft green spring salad as an accompaniment along with a simple red sauce. With eggs and milk at their best I just can't resist. This recipe is not for the gluten or dairy intolerant. It's rich and decadent but also plain and simple. I guess you could say it's classy peasant food.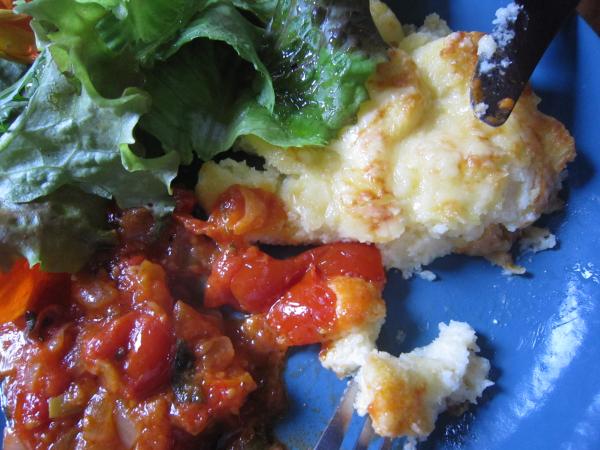 Ingredients; 3 cups milk, 2/3 cup semolina. 1/2 tsp salt, pinch nutmeg, 1 egg, 125g parmesan cheese grated, 60g butter.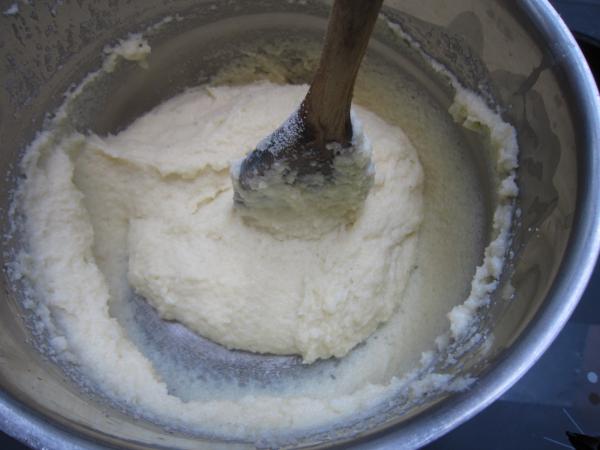 Method; Bring milk, salt & nutmeg to the boil, then reduce heat. Gradually add semolina stirring constantly with a wooden spoon for 5-10 minutes until the spoon can stand up in the mixture. Remove from the heat.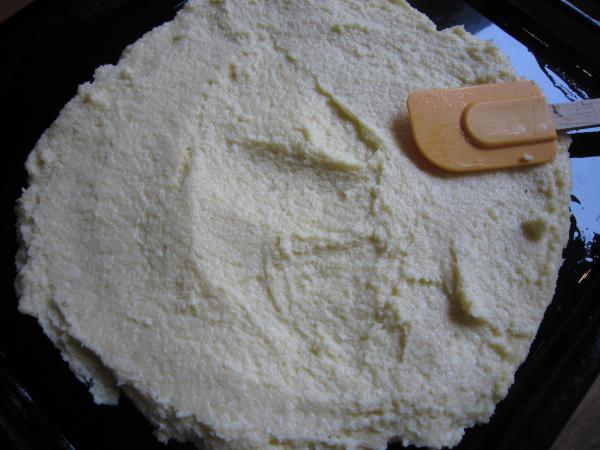 In a small bowl combine the lightly beaten egg and 1 cup of the grated parmesan. Add to the semolina mixture mixing well. Spread the mixture onto a well oiled baking tray. Smooth with a wet spatula until 1/4 inch thick. Refrigerate for at least 1 hour.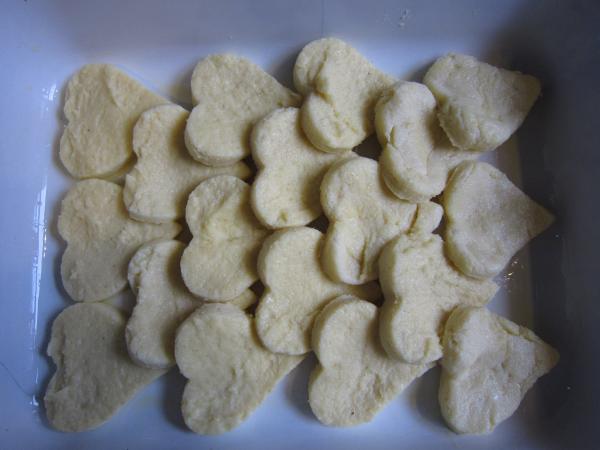 Cut semolina into shapes using a pastry cutter. Arrange in overlapping patterns in greased shallow ovenproof dish. zpour over melted butter and sprinkle with remaining grated parmesan.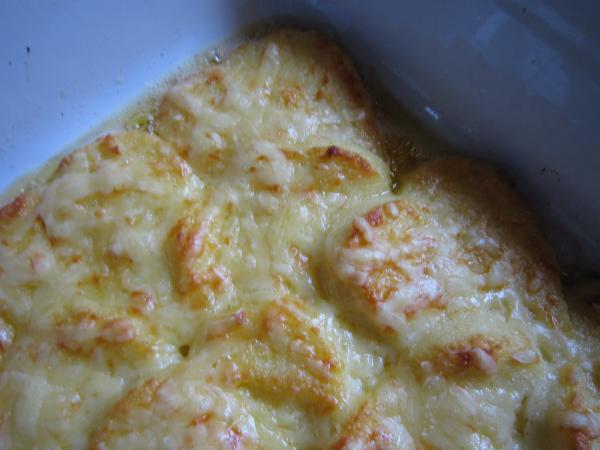 Bake in a moderate oven for 15-20 minutes until crisp and golden. Serve with red sauce and a green salad.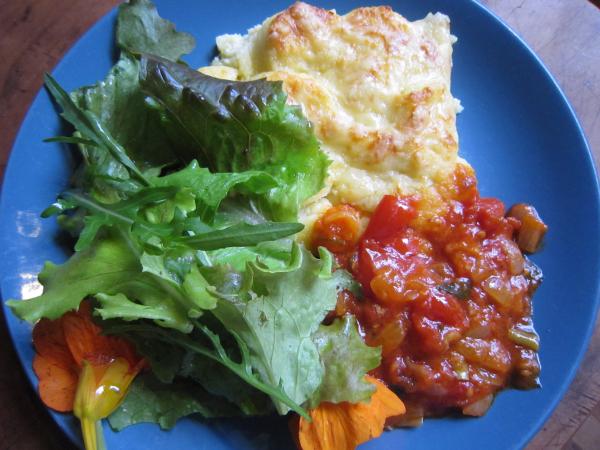 Enjoy 🙂