This is the perfect red sauce, it was taught to me rather a long time ago by my very first boyfriend whose parents were Italian. It's ready in half an hour but has enough depth to satisfy. I like to serve this sauce with my Gnocchi alla Romana
Ingredients; olive oil, 1 onion, few sprigs parsley, 2 cloves garlic, salt & black pepper, 1 can tomatoes, 2 Tbs bread crumbs.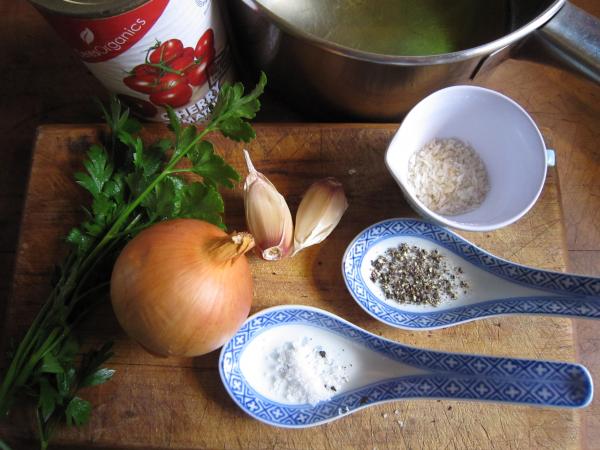 To prepare; Slice and finely chop the onion, crush the garlic with the salt, and roughly chop the parsley. Into a small to medium saucepan pour a very generous dollop of olive oil to cover the bottom. On a low heat saute the onions until a see through/golden colour. Add the crushed garlic and salt and continue cooking and stirring for a few more minutes. Now add the chopped parsley, again stir for a minute, now add the bread crumbs cooking and stirring for a minute longer. Lastly add the tomatoes and the black pepper. Cook gently for perhaps 10 more minutes until the sauce has reduced down just a little.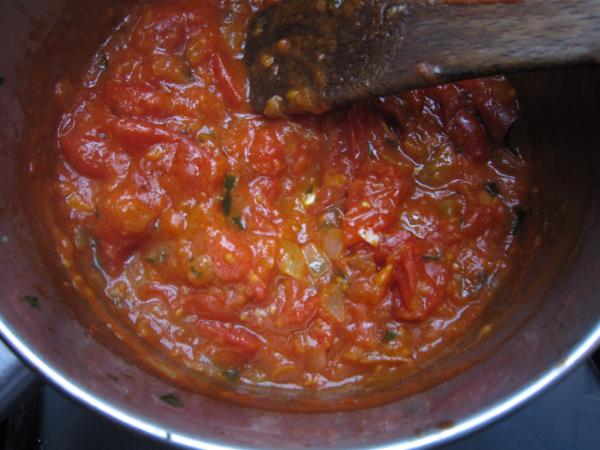 Enjoy 🙂