A family favourite, lamb neck stew is a budget meal perfect for the cooler weather. It can be cooked on the stove top in a heavy bottom pan, in a slow cooker or in the oven in a deep casserole dish as I have tonight.
To serve 4-5 people all you need are about 8-9 lamb neck slices, a few sprigs of fresh rosemary, a can of tomatoes and two preserved lemons.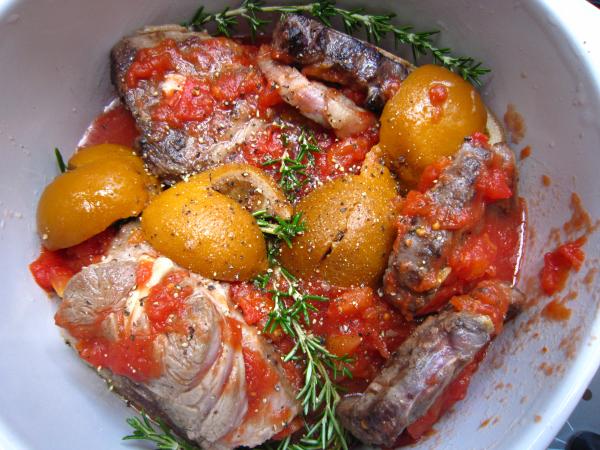 Brown both sides of the necks in a frypan. Add the necks to a deep casserole dish. Pour over 1 can of tomatoes in puree, a few sprigs of rosemary and open out the two preserved lemons to nestle in amongst the meat. Season with freshly ground black pepper. No need for salt as there is plenty in the lemons. Place in an 160C preheated oven and cook for about 2 hours. Perfect served with a vege mash or brown rice and a side of cole slaw.