Buckwheat flour is a perfect alternative to regular wheat flour when making pancakes. I've always prefered them over "regular" as the wheat ones usually make me feel a little sick. Buckwheat flour is gluten free and makes a denser and fluffier pancake.Perfect for soaking up lemon juice and maple syrup!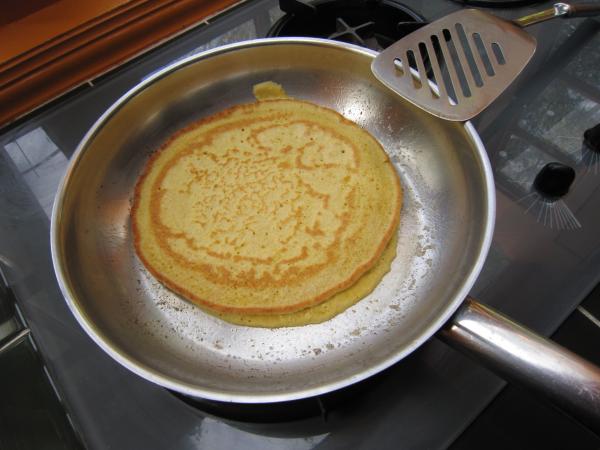 You can buy buckwheat flour from your local whole food store and from more enlightened supermarkets. Despite the name, buckwheat is not related to wheat, as it is not a grass. Instead, buckwheat is related to sorrel and rhubarb. The cultivation of buckwheat grain declined sharply in the 20th century with the adoption of nitrogen fertilizer that increased the productivity of other staples. Buckwheat pretty much has everything going for it. It's gluten free, heavy with flavonoids, helps regulate/lower blood sugar levels, cholesterol levels and contributes to a healthy cardiovascular system. It's certainly worth adding to your food basket. For recipe read the full post.
To make one large pancake for one person as pictured above you will need need: 1/3 cup buckwheat flour, 1 large egg, pinch salt, 1/3 tsp baking powder (I used here but it's optional) and 1/3 cup liquid milk or water. Mix all together using a whisk and cook in a hot buttered frypan. Embellish with you favourite toppings.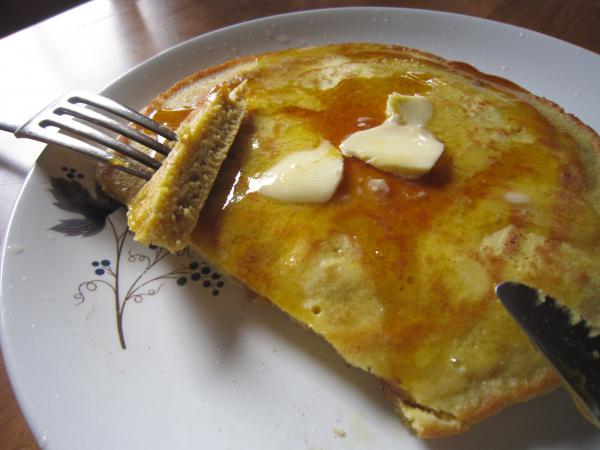 Enjoy!