Yes I know, Christmas Mince pies aren't that modern and clever and all that but a good home-made one can be a stunning little treat. These ones have turned out to be exactly what I was hoping they'd be. I knew the fruit mince was delish but the pastry was better than I had hoped for. Flakey/buttery nicely light and not so sweet. I took some in to Cherry, my youngest daughter who lives in Auckland. Before we went Christmas shopping we heated them up and had them with a nice cup of tea. The next day my mum popped over and helped me decorate my Christmas tree. I popped the last two into the oven to heat up and again they were accompanied by a cuppa. I got out some of my Crown Lynn color wave cups and saucers and made a little occasion of it, just me and my mum. For the recipe read the full post.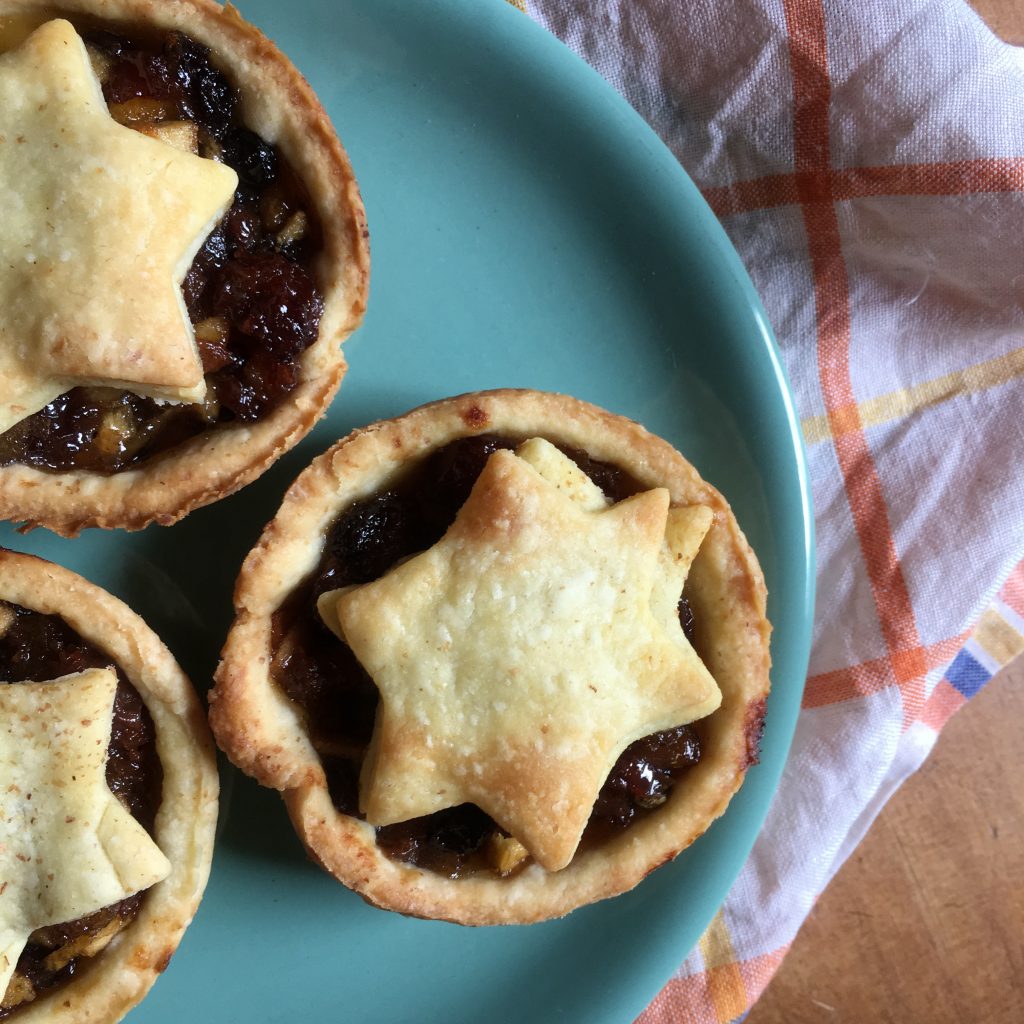 Ingredients; Makes 24 little pies; 340g plain flour, 1/4 tsp salt, 200g butter, 2 tbs caster sugar, 2 large egg yolks (free-range), 5 tbsp cold water.
Method; Sift the flour and the salt into a bowl. Using the tips of your fingers rub the butter into the flour until it resembles coarse breadcrumbs.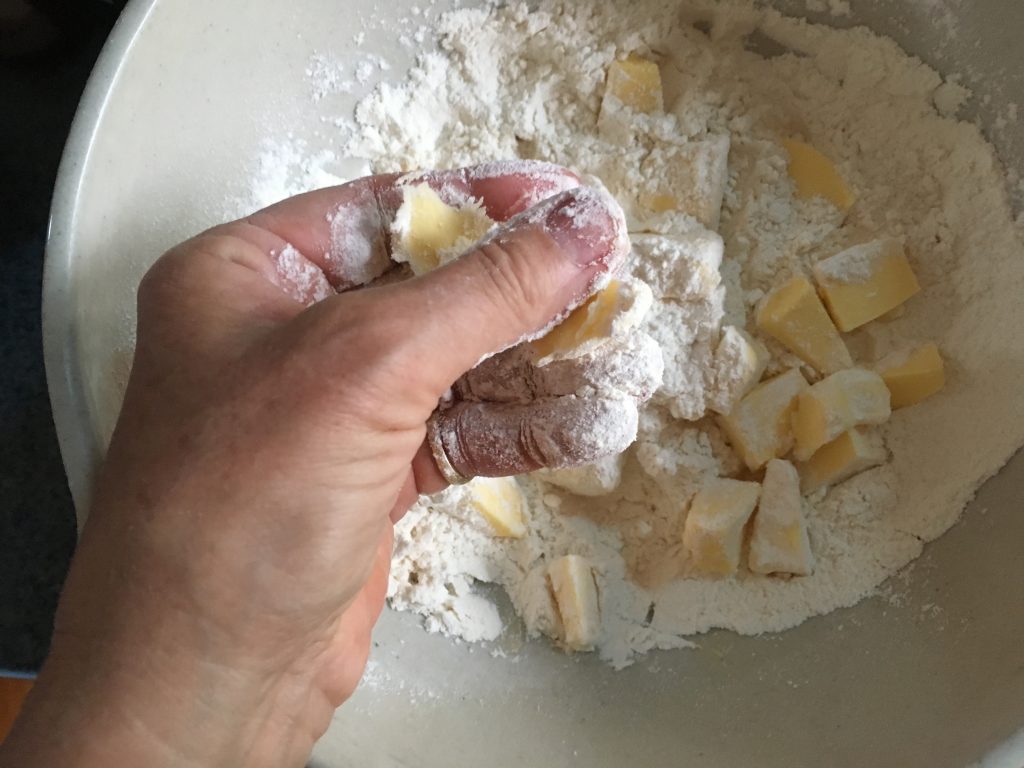 Stir in 2 tbsp caster sugar, then quickly stir in the egg yolk using a knife.
Now add the water (I put an ice cube into a glass of water). Continue to mix with the knife pushing the flat of the knife against the flour and egg mix. At this point you could add some lemon zest. Then bring together into a dough using your hands.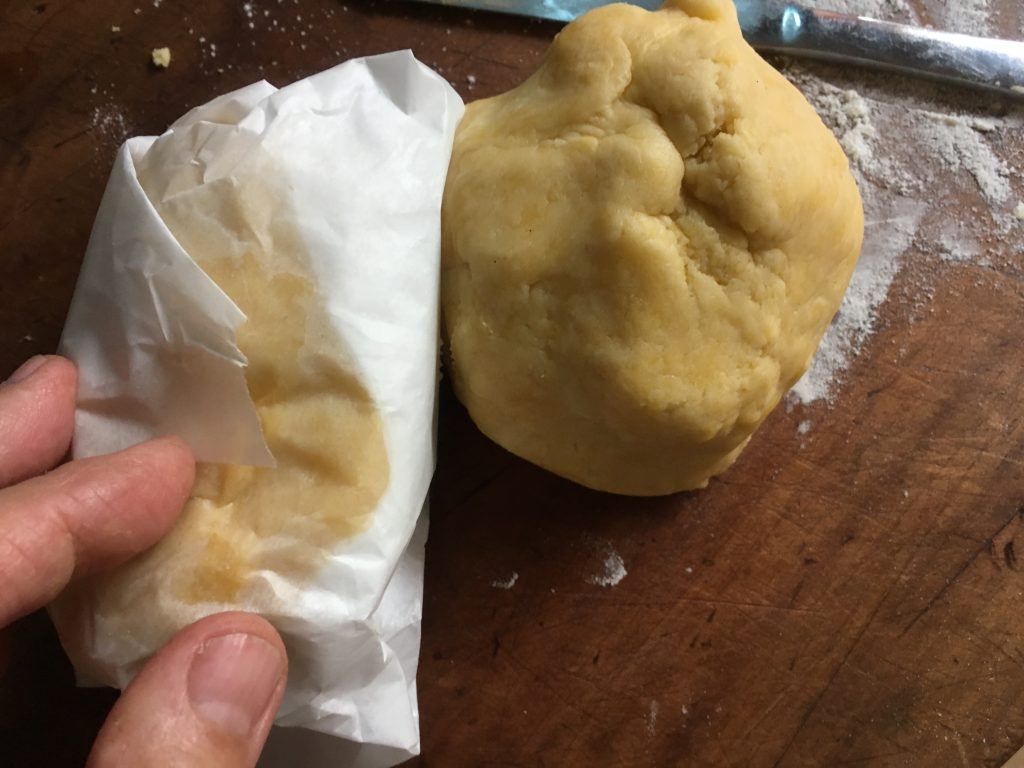 Make the dough into two balls, wrap with lunch paper and refrigerate for about 15 minutes. I used one ball to make 12 small pies and kept the other ball for later. Lightly grease a 12 tart baking tray.
Roll the pastry out evenly and quite thinly on a lightly floured board. I used a glass to cut the rounds and a star-shaped cutter for the top of each pie.
Cut out enough rounds for your pans, place the larger round on the bottom, then a spoonful of mince then the pastry star.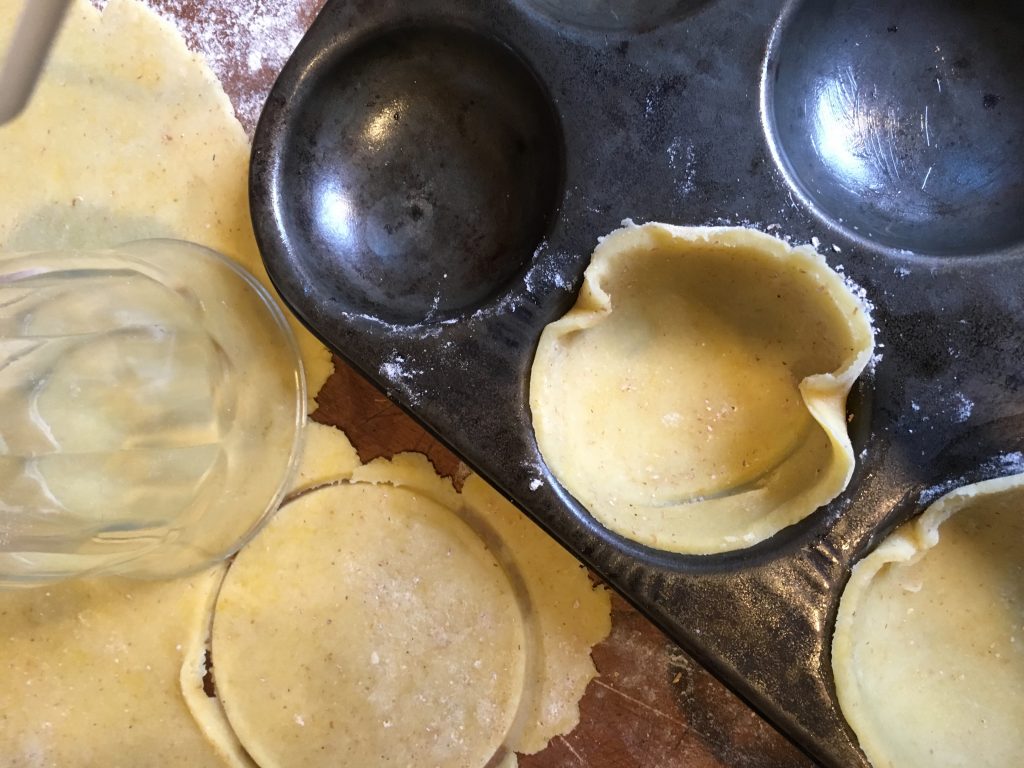 Bake the pies in an oven preheated to 180C for 10-15 minutes. or until lightly browned.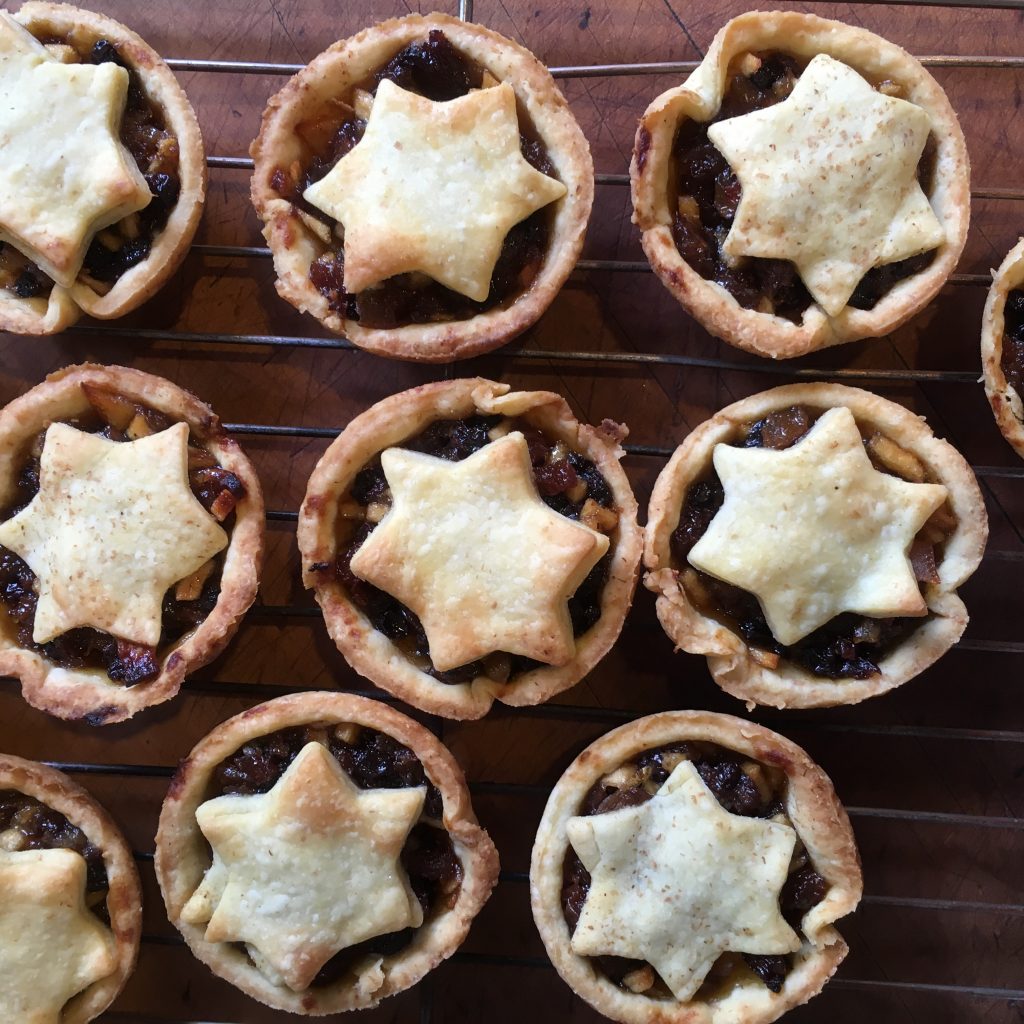 Enjoy!