This year I've made my own Christmas fruit mince. The idea is to have it on hand to rustle up little pies when I get Christmas visitors. Christmas mince is best made 3-4 weeks before you intend to make the pies but I'm pretty sure it'll be suitably marinated with just 2 weeks under it's belt. I'll publish the recipe for the pastry in a few weeks time, so get cracking and make up your fruit mince now. And yes, here's another delicious opportunity to use your own mixed peel. That will up the ante in the flavour department of your home-made pies.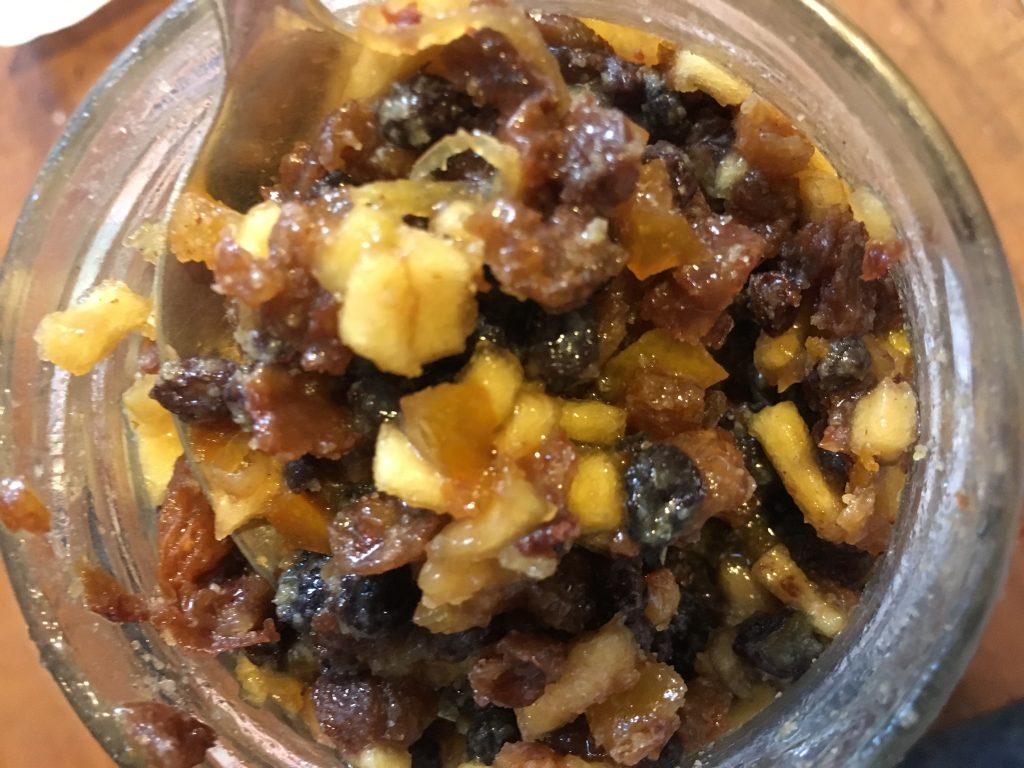 Ingredients; 250g sultanas, 250g currants, 250g raisins, 70g mixed peel, 3 small granny smith apples, zest of 1 lemon, zest of 1 orange, 1/2 tsp cinnamon, 1/4 tsp cardamon, 1/4 tsp mixed spice, generous pinch grated nutmeg, 125g melted butter, 250g brown sugar, 1 cup brandy (or orange juice)
Method; Chop the sultanas, raisins and mixed peel to about the same size as the currants.
Peel and finely chop the apples and combine all the remaining ingredients except the sugar and the brandy.
Pour over the brandy (or orange juice) and stir in the sugar.
Cover and leave it to stand overnight. Next day give it a good stir and store in clean jars. Refrigerate. Delish!