Like most kiwi's foraging is in my genes. I can proudly claim Polish and English descent on my dad's side and Taranaki Maori and Welsh on my mum's side. My dad's great grandparents came over to New Zealand as refugees to escape the annexation of their country by Germany. Polish schools were closed and to use the Polish language was forbidden. This was in 1876. They were stoic folk, my people. They sailed to New Zealand on a scheme that was abandoned by the NZ Company mid-ocean and on arrival were sent by the colonial Government to Inglewood, Taranaki, as labourers. Somehow they managed to survive. At the time it was said they were treated worse than the Maori. My Polish ancestors gathered the native tree fungus hokeke and sold it to Chew Chong, an enterprising and honourable Chinese business man. He traveled up and down country on the train and purchased sacks of the fungus from the Polish immigrants. These he exported to China.
Interestingly at the same time on the other side of the mountain my mothers ancestors were trying to come to terms with their displacement. Almost all the productive land was being illegaly confiscated from the Taranaki tribes. The infamous Taranaki land wars were over, and the colonial Government was working hard to sell or lease to English settlers all maori land. In 1881 Parihaka would be made an example of with all of the men-folk illegaly imprisoned and sent to the South Island to serve years of hard labour. Parihaka had been a model village. They grew most of their food, raised their own animals and of course supplemented with foraged delicacies. For pre-European Maori, gathering food was a way of life. The bush, rivers and sea-shore were full of kai. They added this to their extensive kumara cultivations.
Yes foraging is in my blood, running thick and fast. I've come to understand why I have always loved foraging, why it makes me feel connected to myself. It's time standing still.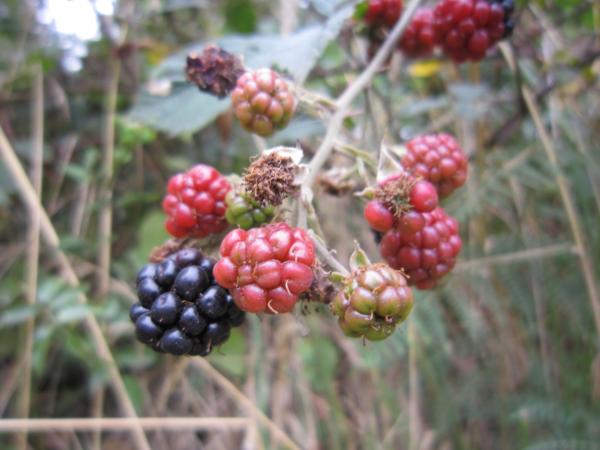 My dad, who's 84 years young, tells of when he was a boy. He tells of his extended family working together to gather and process blackberries during the late summer. Forty gallon drums can you believe it, on the back of wagons filled with blackberries and taken back to the old Inglewood farmhouse where they were cooked up into jams, jellies, wine and preserves. They threw long planks over top of the massive bushes of blackberries for access, and picked for days.?
When I was a little girl living in Auckland, my mum and I had this real thing for collecting blackberries. My play house was at the bottom of our section right beside my very own blackberry patch. The patch was well contained by these great big volcanic rocks, the clusters of fruit hanging over. As I got old enough I took over from my mum to make blackberry pies for the family. Later when I was at college I would come home from school and supplement my patch by gathering from around the neighbourhood, down the creek and on nearby vacant sections. These days we are lucky enough to live rural and we can fill our freezers with blackberries every year. The season is just beginning. Every two or three days during the growing season I pick. I put them into ziplock bags and they go straight in the freezer. I use them in smoothies, pies, cakes, jams and cordial. You can't beat them. Yesterday my mother gave me her first gathered bowlful. She told me she hadn't needed to put her armoured clothing on for this lot but she was planning to get serious over the next few weeks. Thank goodness some things never change 🙂
Ingredients for one 23cm pie;
2 cups white flour, 1/2 cup cold butter chopped into pieces, 1/2 tsp salt, 2 level tablespoons icing sugar, about 6 tablespoons very cold water, 2-3 cups blackberries, 2 desertspoons sugar.
Method;
To make the pastry;
Place all the ingredients except the water into a food processor with the blade attachment. Process until it resembles fine breadcrumbs. Now add water down the feed chute while the machine is running. Process for about 20-30 seconds until the dough clumps together.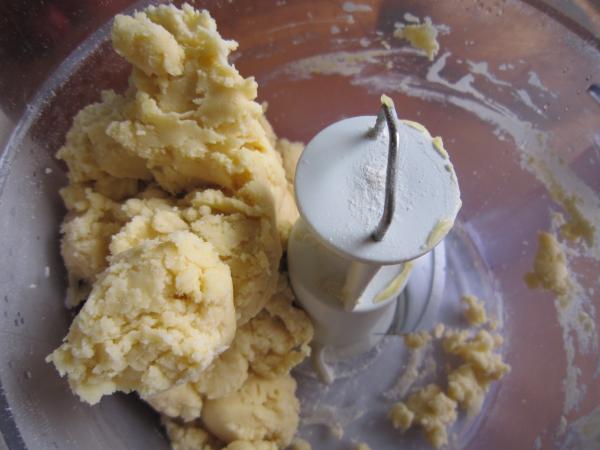 Remove the dough from the processor and form a ball. Wrap in Gladwrap or put it inside a plastic bag and refirigerate for about 30 minutes. This makes the dough easier to handle.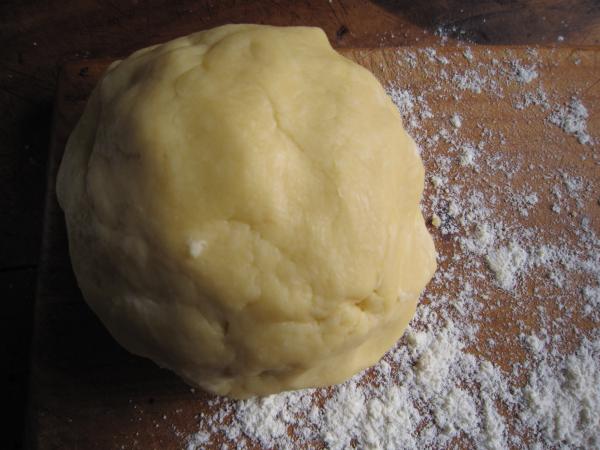 Preheat the oven to 220C and prepare your pie dish, by lightly greasing it. When the dough is sufficiently chilled, divide it into half and roll out one half to fit the bottom of your dish. Don't forget to sprinkle a little flour on your bench and on your rolling pin to stop the pastry from sticking.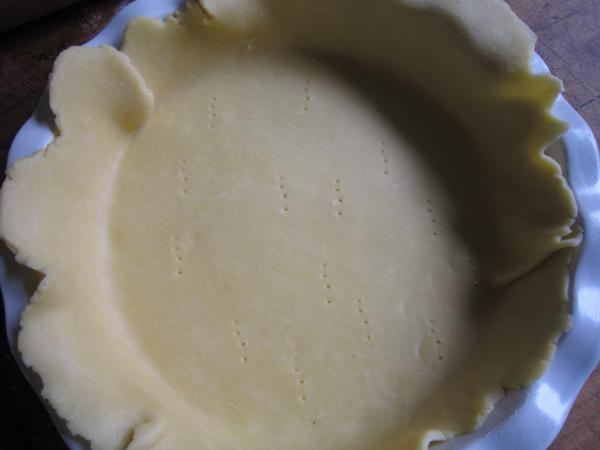 Make a few fork pricks on the base then load it up with fruit. If you don't have enough blackberries just add some stewed apple.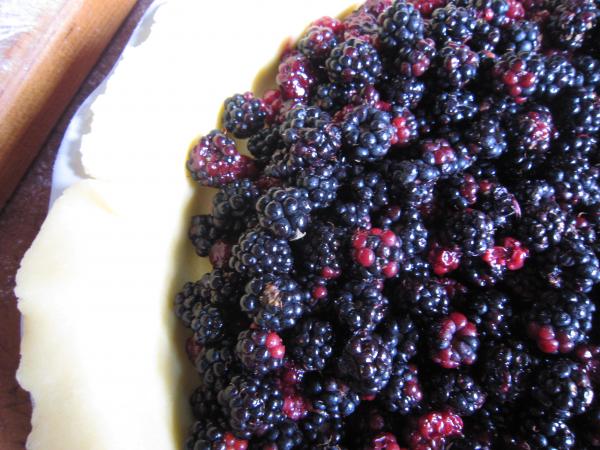 Sprinkle 2 desertspoons of sugar over the blackberries. I find the less sugar the better, but I prefer my berry pies more on the tart side. You can always serve with sweetened cream or ice cream. Roll out the remaining pastry to cover the fruit and use a wet fork to press down the edges.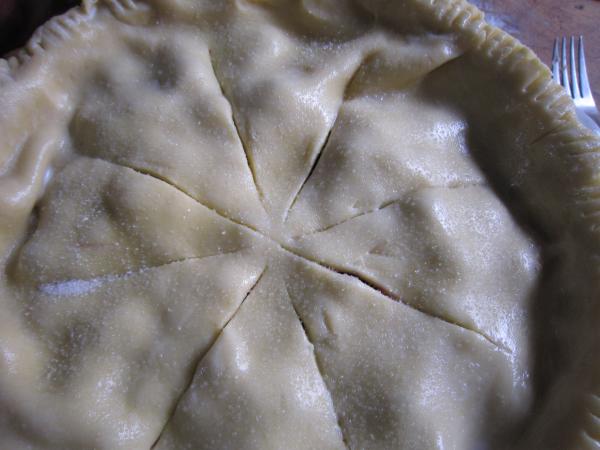 Cut a pattern into the top of the pie. This lets some of the moisture out during cooking. Now brush a little milk over the pastry with a pastry brush and sprinkle some sugar over. Place into your heated oven and cook for about 30 minutes.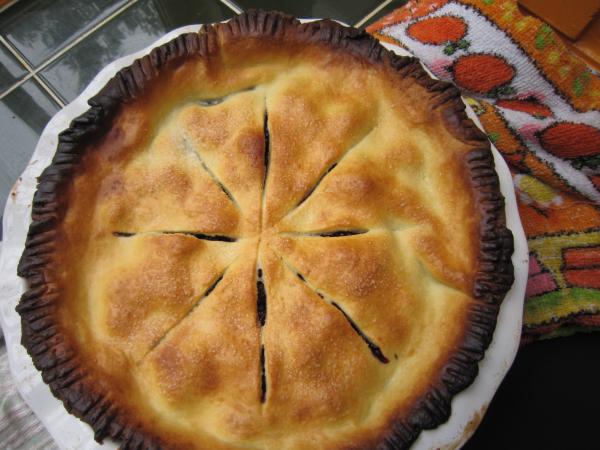 Delicious, serve hot or cold with cream or ice cream.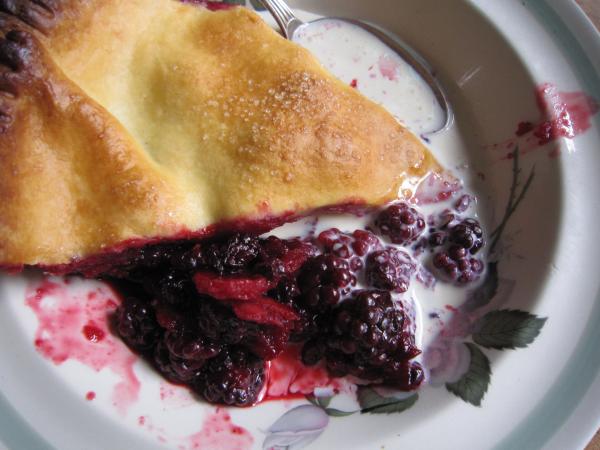 This is my dinner tonight! Yummy 🙂