I've been wanting to use polenta for years now. I finally have and it's certainly earned a spot in my cake-baking repertoire. These days I reserve baking for special occasions however, sometimes I would like to have a cake in the tin that I can indulge in now and then with a cuppa, and preferably it be wheat-free. This cake fits the bill exactly. The "flour" content is half polenta/half almond meal which brings down the cost of ingredients. I have another orange cake recipe where I use all macadamia meal. It's very, very delicious. I have my own macadamias, but it does takes forever to get enough nuts for a cake out of the shells. If I have someone around who is hungry enough for that cake they will often shell the nuts. Remember the story about the little red hen?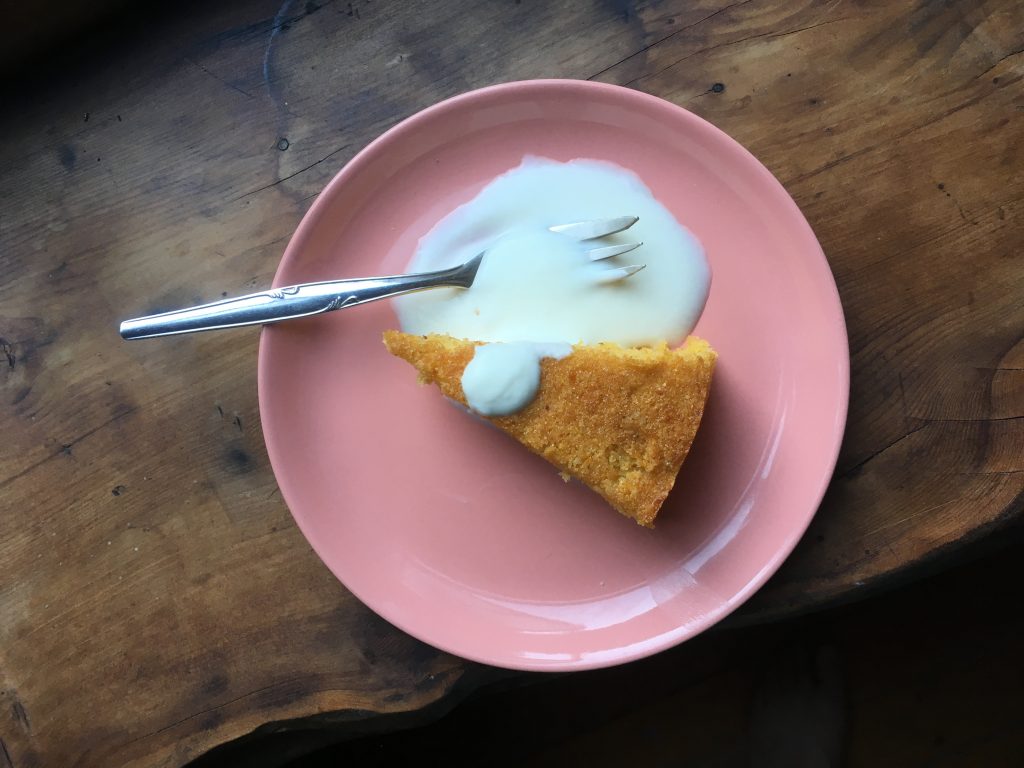 Ingredients;
125gm butter, 3/4 cup sugar, 1 tsp vanilla essence, 2 eggs, 1 cup almond meal, 1 cup fine polenta, 1 tsp baking powder, 1/4 cup orange zest, 1 cup orange juice.
Method;
Prepare a 20cm cake tin by lining with baking paper.  Preheat the oven to 160 degrees Centigrade.
Zest as many oranges as you need to make 1/4 cup zest. This time I made about 1/2 cup of zest. Super tasty.
Juice the oranges to make 1 cup. Keep aside with the zest.
In a bowl put the firm butter, sugar and the vanilla extract.
Now mix to a smooth cream. In cake making it's important not to melt the butter as this makes for an oily or heavy cake, it's got to be creamed from solid with the sugar.
Add the eggs, one at a time beating well after each addition. This time I used three of my small bantam eggs, instead of two regular sized eggs.
Next add the polenta, the almond meal, the baking powder, the juice and the zest and fold them all together.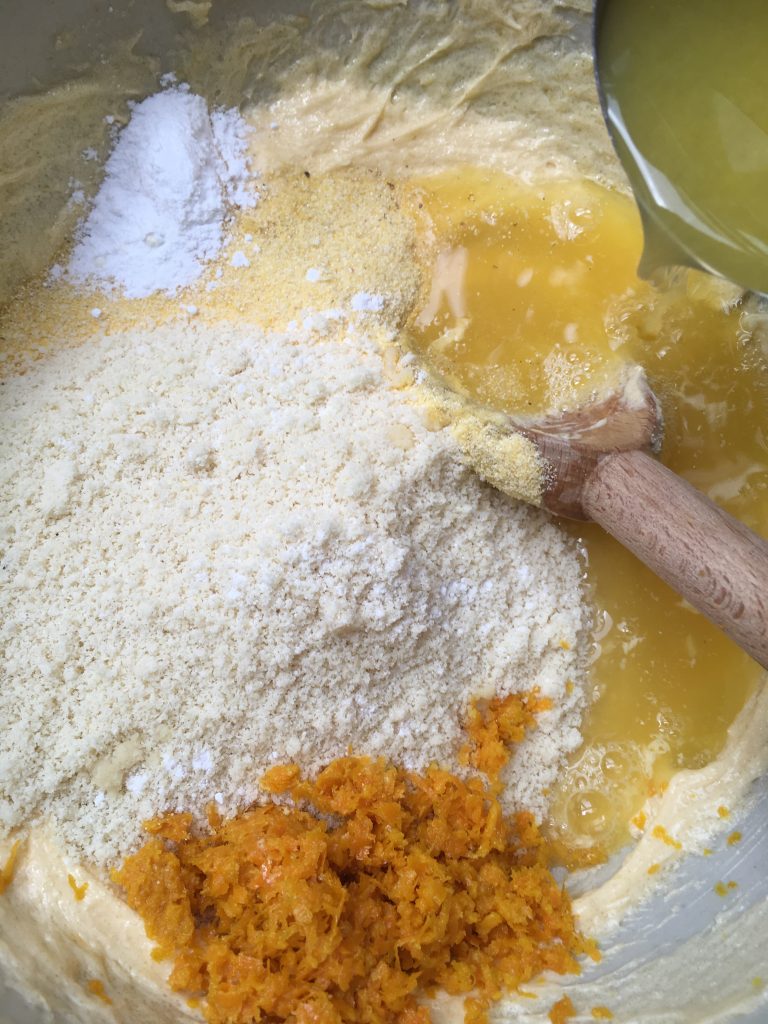 Pour the batter into the prepared tin and place into the preheated oven. Cook for just under an hour. Test with a skewer. It's cooked when the skewer comes out clean.
Serve warm or cooled with some natural yoghurt.
Enjoy!