I love my home-made marmalade. There is nothing quite like it. Lashings of butter and chunky marmalade on freshly made bread and a hot cuppa, or for breakfast; a new laid egg, soft-boiled with toast and marmalade and a cup of best coffee. Last night after I'd cooked up this batch I couldn't resist having it for my dinner, on toast with chunks of good organic cheddar. Move over brown rice, well for last night anyway! I love my marmalade chunky with grapefruit. I'm not into minced up marmalade and I can't abide orange or lime marmalade. It's missing the strong and bitter taste that I crave in a marmalade. Here's how to make best grapefruit marmalade.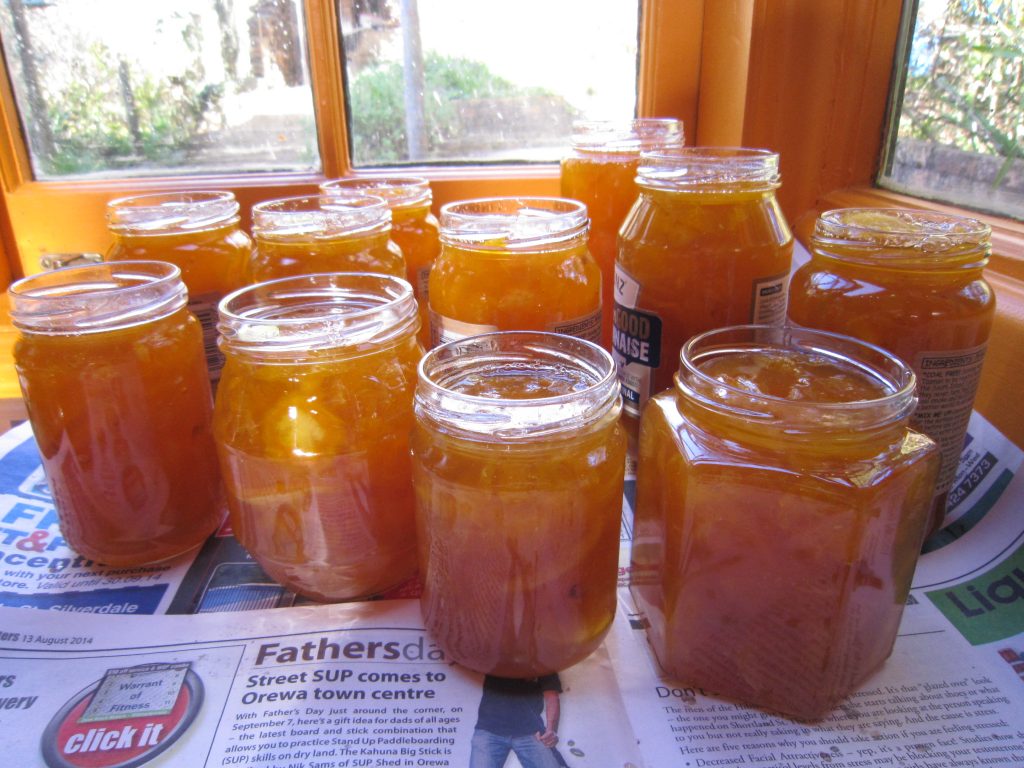 Ingredients;
4 large or 8 medium sized grapefruits, 2 lemons, 12 cups water, 12 cups sugar (I use organic). And yes I know it's a lot of sugar but it won't work without that amount. You're not going to eat it by the jarful, just a spoonful at a time every now and again so relax and enjoy.
The night before you intend to make your marmalade, slice up the grapefruits and lemons. In a large pan cover the sliced fruits with the water. How you slice it depends on your preference.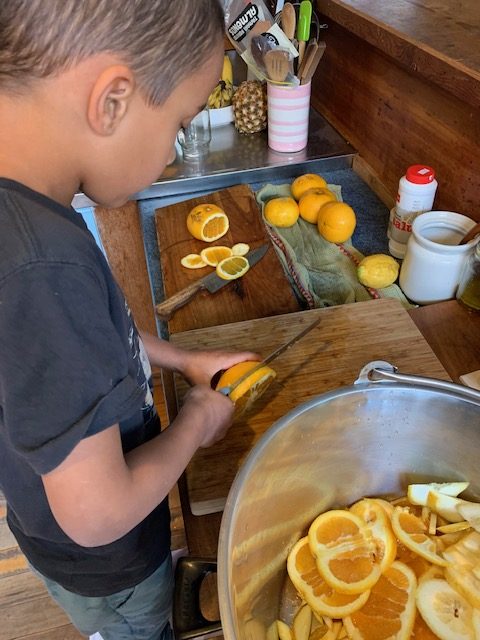 As you can see from the pic I prefer thick slices as the finished product has tenderly chewy lengths of peel. Try and remove most of the pips from the fruit as you slice. The rest will surface during cooking and you can remove them then. Wonderful help from my 5yr old mokopuna. Cover with a teatowel and leave to soak overnight.
Next day bring the fruit and water to the boil. Continue to boil briskly until the fruit is soft and pulpy – about 40 minutes.
Add sugar, bring quickly back up to the boil and boil fast until the setting point is reached. This will take another 40 minutes or so. Stir occasionally keeping watch to make sure the mixture doesn't burn and stick to the bottom of the pan.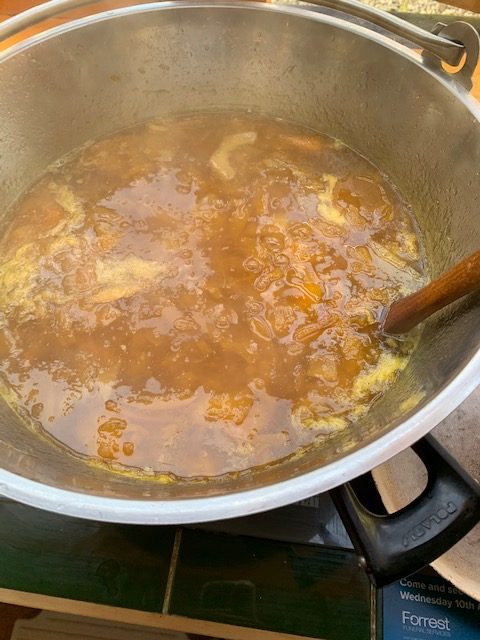 To test if your marmalade is cooked, place a small spoonful onto a plate and let it cool. Put your finger onto it and when it sticks to your finger and gathers together you know that your marmalade is ready to put into jars.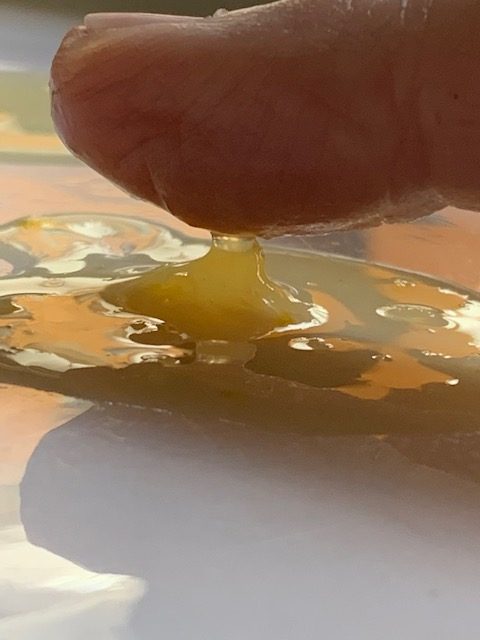 While your marmalade is cooking, thoroughly wash your jars and lids and have them sitting in a sink of clean hot water. Place newspaper and a warmed frying pan (use hot water) beside the preserving pan to catch any drips of marmalade. When your marmalade is ready take one warm jar at a time and dry it thoroughly with a clean tea towel. Place the jar onto the frying pan and using a ladle, fill the jar with hot marmalade. The jars need to be warm when you fill them otherwise they may crack.
Allow to cool a little then lid. Make sure and give the jars a hot soapy wash before storing in your pantry. Enjoy!