This is my latest craze. Cooked beetroot salad. I've been having it nearly every day or a variation of for lunch for the last few weeks. Packed full of goodness, all the ingredients are usually close at hand. I cook enough beetroot and chickpeas to last me the week, and then pick the fresh ingredients each day to make a bowl of deliciousness. I've been used to cooking for a tribe and it's strangely difficult to make the change to cook and eat healthy food for one. I'm still making the adjustment and looking for ways to feed myself well. For me fresh and simple tastes best. I've been researching beetroot recently and it really is a wonder food, touted for keeping cholesterol at a healthy level. Eat it 3 times a week for maximum effect. I sure won't be finding that a difficulty! For the recipe read the full post.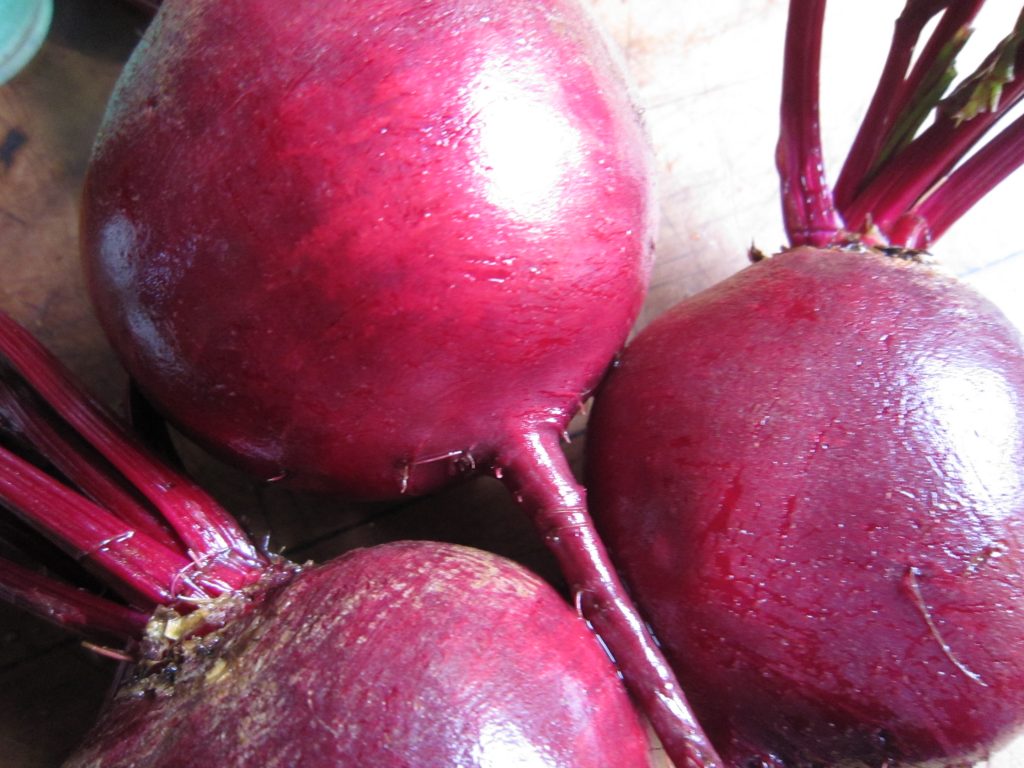 Ingredients; Beetroot, cooked chickpeas, fetta cheese, fresh herbs or greens such as parsley, mint, nasturtium flowers, clover, lemon juice and zest, good olive oil, balsamic vinegar, good salt and freshly ground black pepper.
Wash and cook the beetroot. Cover with boiling water, bring to the boil and simmer until the beetroots are tender.
Once the beetroots are cooked allow to cool. Once cooled enough to handle, peel by gently passing your hand over the beetroot and the skin will easily slide off. Chop the beetroots into bite sized chunks.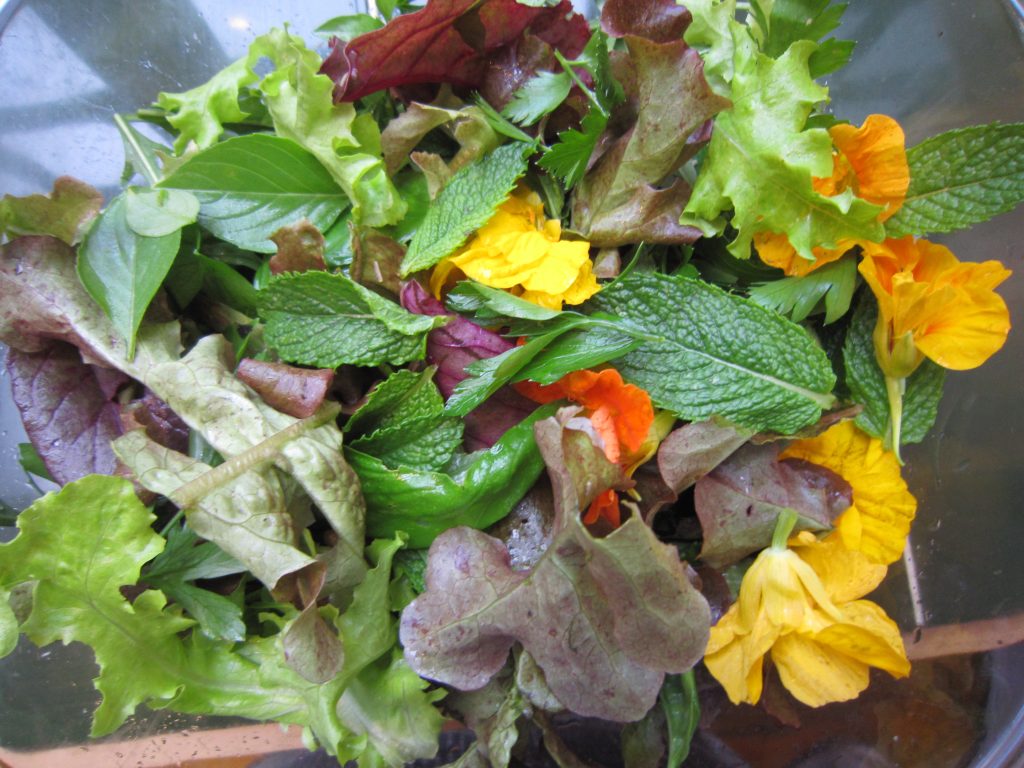 Gather fresh herbs from the garden and chop roughly. You could use any small leaved greens like silverbeet, spinach, mesclun, coriander, rocket etc. Just use what you have available.
Add a handful of cooked chickpeas to your beetroot chunks and the mixed fresh herbs/greens/flowers. Add the chopped fetta and mix gently. Grate some of the lemon zest over top, add a squeeze of lemon juice, a wee shake of balsamic and a drizzle of olive oil. Salt and Pepper to finish. Enjoy!