I've finally got around to making another batch of plum sauce. The last precious bottle was consumed nearly a year ago and by gosh I've missed it. I don't care for any of the commercially made sauces. I use my plum sauce on burgers, sausages, fried eggs (divine), and pan fried potatoes. I do have plum trees but they haven't got to the age yet of producing enough plums for sauce or jam making. I had some plums given to me last season and was too busy at the time to make them into sauce. They keep well enough frozen for sauce making so I freeze them in 3kg lots until I'm ready and psyched for a day in the kitchen. Today was that day. It was cold and rainy, and Molly, my eldest daughter was visiting. We had planned to do some house painting. Instead we stoked up the fire, and spent a day inside cooking and eating.
Ingredients; 3kgs red-fleshed plums (like satsuma or red doris) 1.7 litres malt vinegar, 1kg brown sugar, 2 tsp ground cloves, 2 tsp black pepper, 1 tsp ground mace, 6 tsp salt, 1/2 tsp cayenne, 2 tsp ground ginger, 50gms fresh garlic.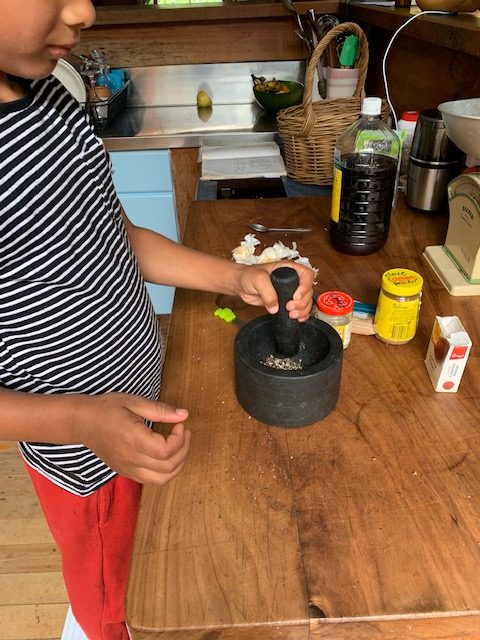 Method; Put all of the above ingredients into a preserving pan and cook together until they reduce to a pulp.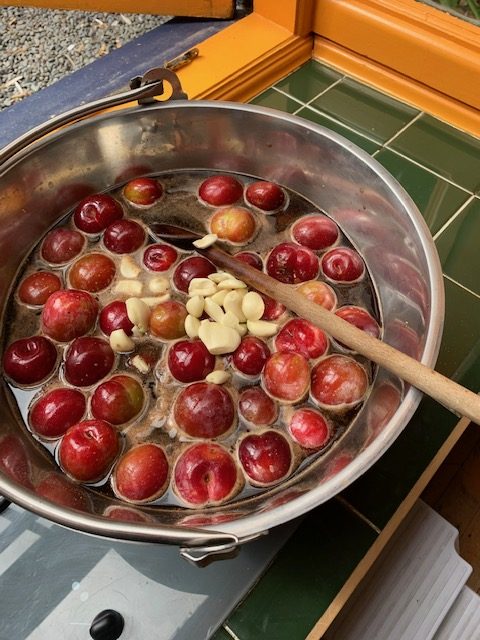 This can take about 3 hours.
You don't need to take the stones out of the plums and as for the garlic, I don't even peel it. I just chop the ends off and lightly crush the cloves with a mortar and pestle just so the skins split a little.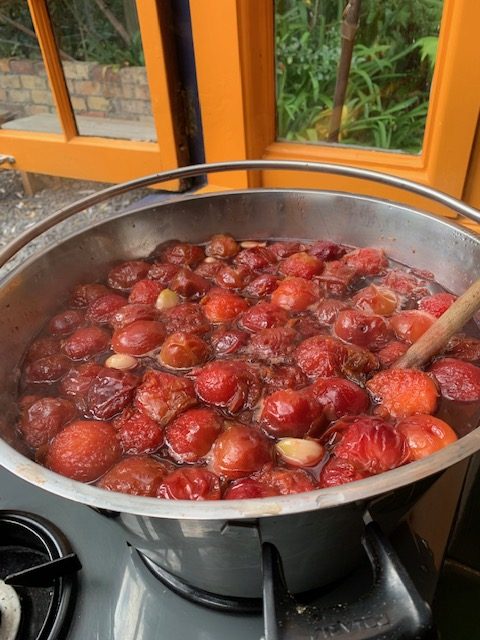 So bring everything to the boil and keep on a good simmer for up to 3 hours.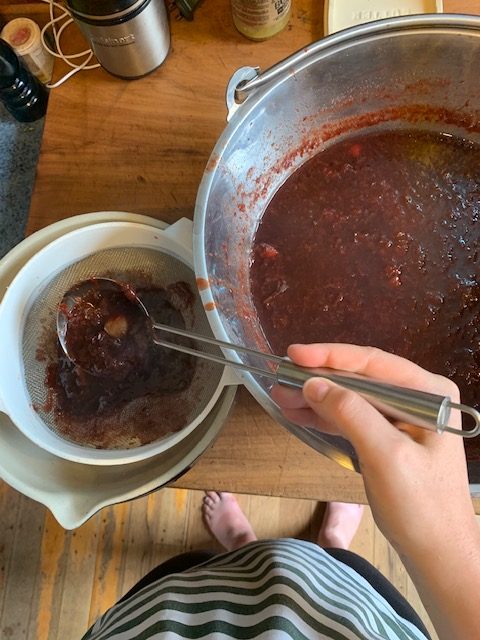 Now comes the messy bit. Strain the mixture through a sieve. Then pour the strained sauce into bottles, seal and label. This quantity makes about 2 litres of sauce.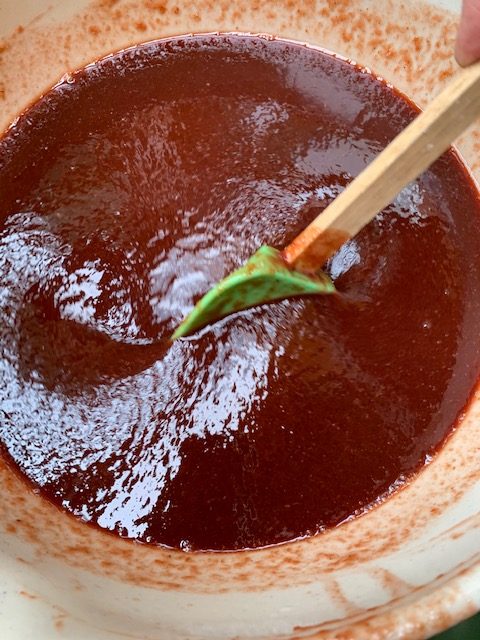 At long last I have sauce for my eggs. My absolute favourite is a locally made black pudding fried with fresh sage leaves to go with the eggs. Nomnom.