Where to start! What a weekend. I attended the Rongoaa Maori, traditional Maori medicine workshop with Rob McGowan (Pa Ropata) and the lovely Donna Kerridge in Te Puke. Nestled in the ngahere, lush coastal forest, we were taken on a journey. Rob shared his knowledge of the land, the plants, the birds and our own history captivating us all. Each person carefully gathered samples of plants and brought them to the table. These would be our focus for the weekend. We were encouraged to get to know each other because a lack of community says Rob is one of the major sicknesses of this world. Learning is easier when we are together as friends and not strangers.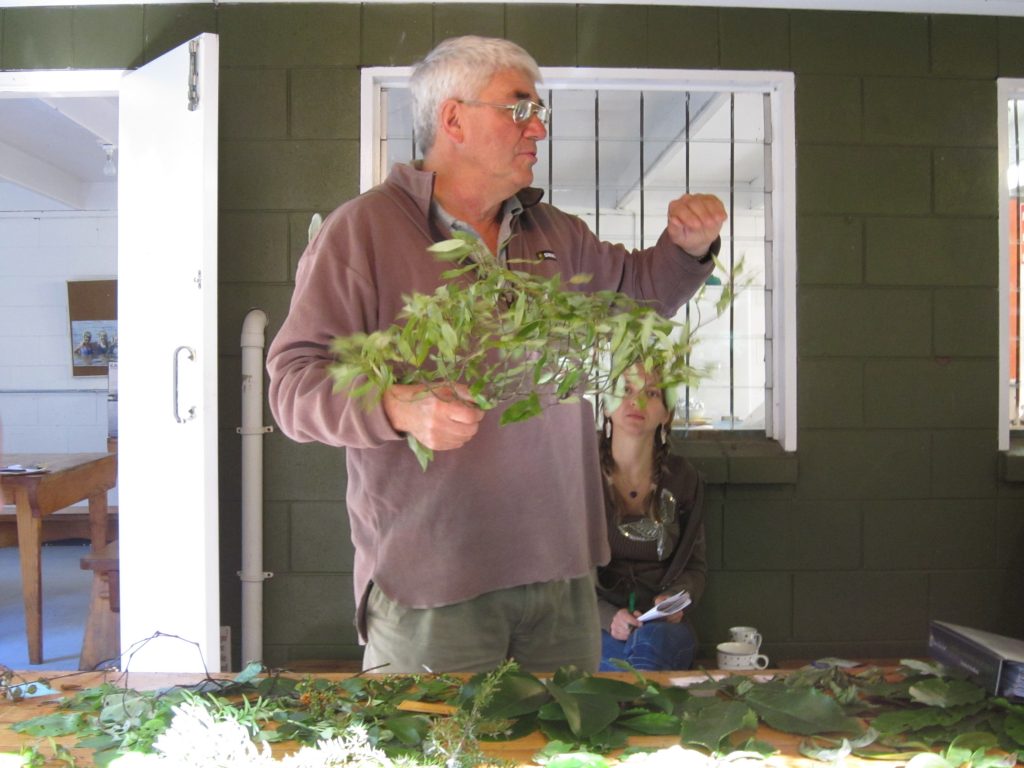 Rob teaches through storytelling, and weaves his love and passion for rongoa maori throughout his tales. Everything is interdependent, the health of the earth, waters and forests reflecting the health of humanity. The plants heal not only us but the earth, the air and the waterways. The physical and the spiritual are connected and in balance within traditional Maori thinking. We look at the whole even if treating a part. We were reminded over and over that we need to be caring for the ngahere, the situation is in reality, dire. Rob works for DOC and is personally aware of what is really happening with the polllution and desecration of these taonga and all it holds within it's embrace. Somehow he has the ability to share these ugly facts in a way that makes one feel that it's not all hopeless.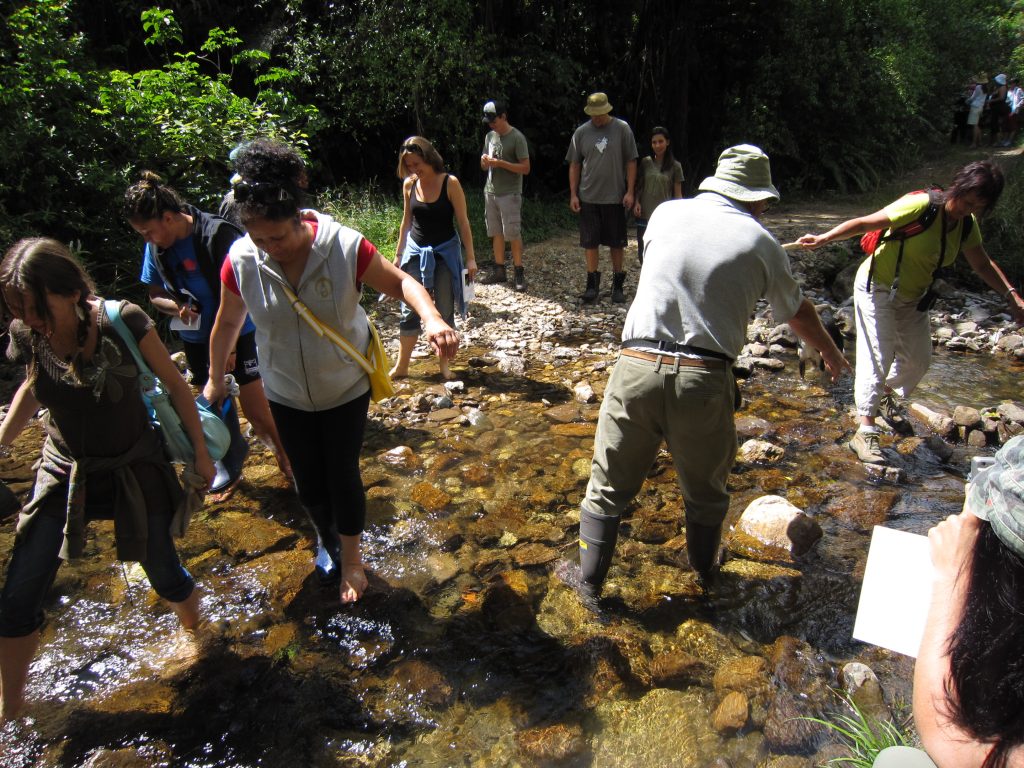 Pa making sure none of his charges fall in the river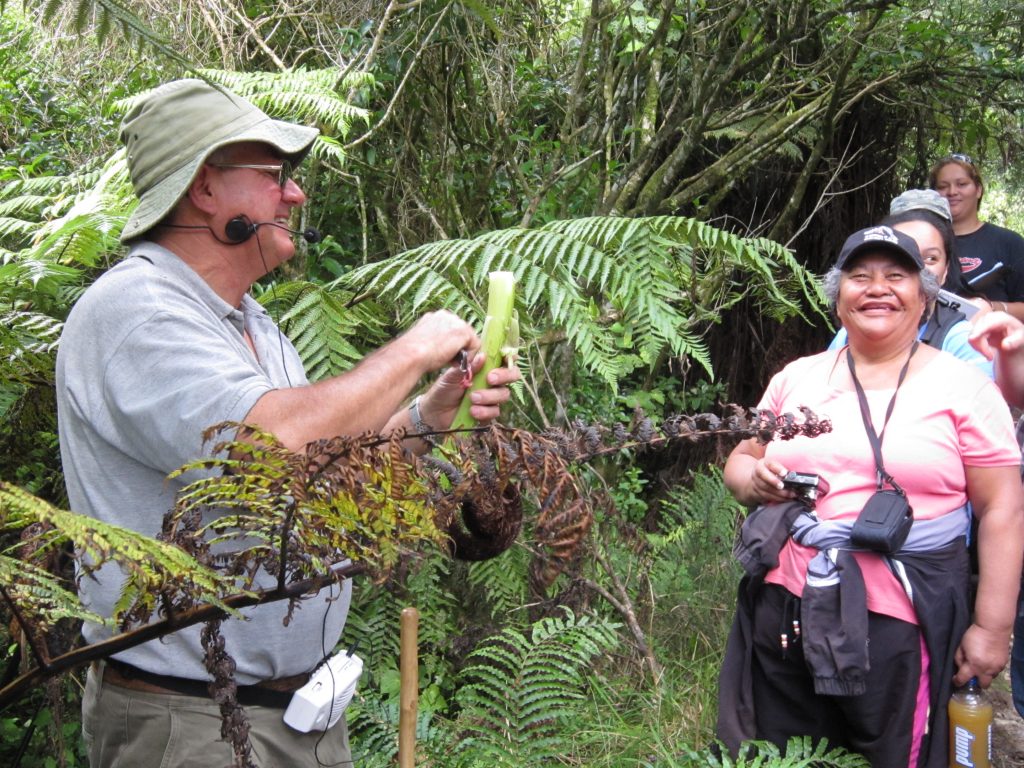 A Mamaku frond gathered with all care taken of the mother plant.
I came away feeling very inspired and truth to tell a little sad to be moving out of what had become a sacred space. I value my role of kaitiaki of the land and now have more of an understanding of how the rongoaa is needed to heal it. The trees and plants will teach us everything we need to know. Be still and listen to the quiet voices.