I've been making this recipe for 30 years. It was a staple when I was vegetarian. Recently rediscovered, it's back on the menu big time because it is seriously delicious, quick to make and healthy tucker. I used canned chickpeas as I had a few tins of organic chickpeas in my pantry. Of course use dried ones if you can. The day before you are planning to use them, cover with water, bring to the boil and soak overnight. The following day change the water, bring to the boil and simmer until tender but still firm.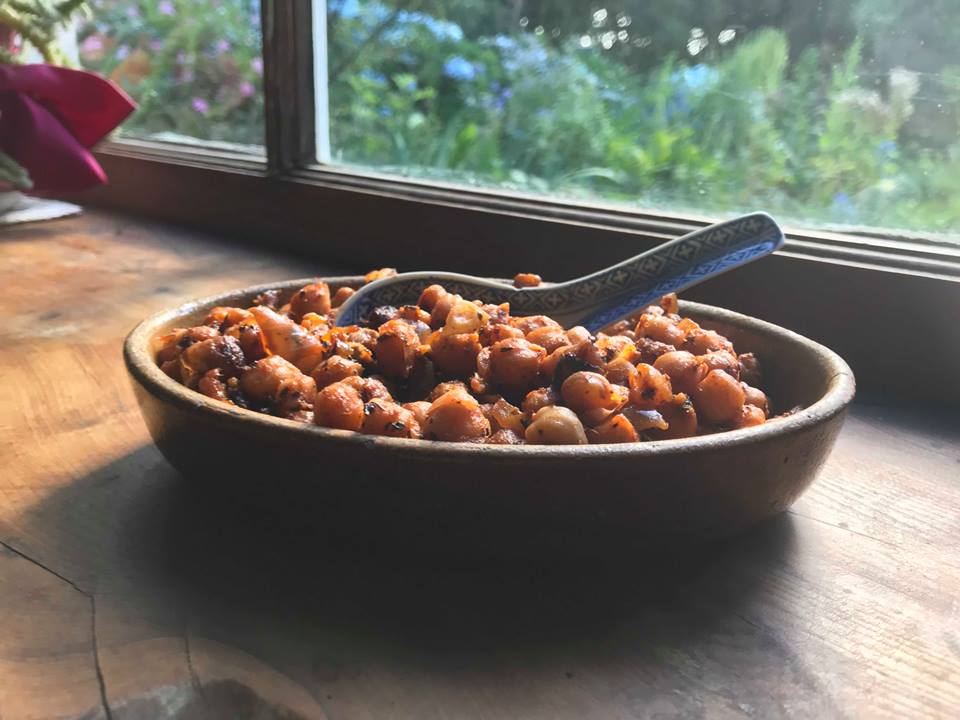 Ingredients;
2 small onions diced
1 tomato diced
Olive oil for frying
1 can cooked chickpeas
Pinch of thyme, basil, oregano, salt & pepper
Method;
Heat the oil in a frypan. Saute diced onions and tomato until tender
Add chick peas and herbs, salt and pepper
Cover and simmer over a low heat until tender (between 10 -20 minutes)
They are perfect served with potatoes baked in their jackets and carolina's coleslaw.
Enjoy!