I love Boil-ups and have been making them for as long as I have had children. Wild food and foraging turns me on big time. Living in Aotearoa NZ, one of the best wild greens in terms of availablity and being nutrient dense is Puha. It's packed full of Vitamin C and anti-oxidants. You can turn something quite ordinary ie. meat and a few root veg into something quite extraordinary once you add a big bunch of puha. No stock, no herbs, no seasoning, just salt and pepper and you seriously have a meal fit for the gods. Ok, yes there are boil-ups and there are boil-ups. Cabbage is a pretty poor substitute for puha. I don't ever make one without the puha. I mean that's why you make it isn't it. The Puha is the magic ingredient. The only thing you want to keep out of it is all the extra fat on the meat. Brisket boil-up is delicious, sans fat. Yes leave a bit on but not all of it. Some of my whanau who are very partial to a seriously fatty boil-up will still agree that my version is just as good and maybe even a little better. Just saying. The simpler it is the better it tastes. The one I have made tonight has ox-tail, puha, carrot, potato, kumara and garlic cloves. That's it. I reckon the best meats for boil-up are brisket, ox-tail and beef shin on the bone. It's not so traditional to consume the liquid of the boil-up but the way I see it, that's where much of the flavour is.This is how I made it today. First I gathered my puha. I have three types growing on my property. For more details read the full post.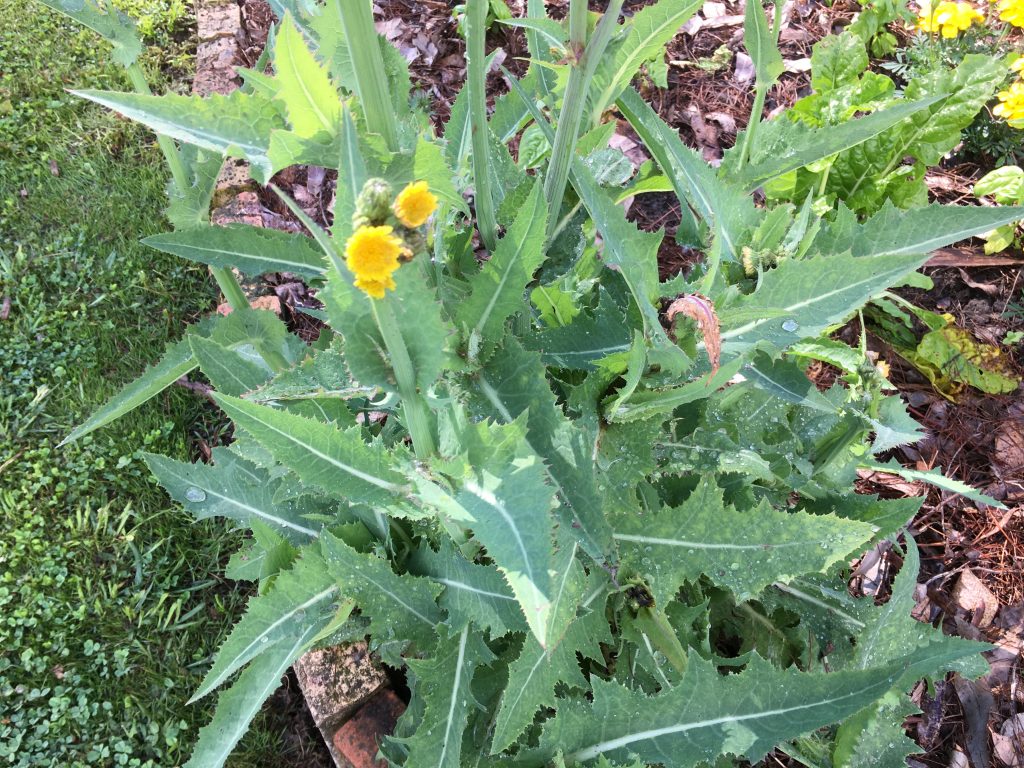 This is the indigenous puha Sonchus Kirkii. Prickly sow thistle. Rauroroa.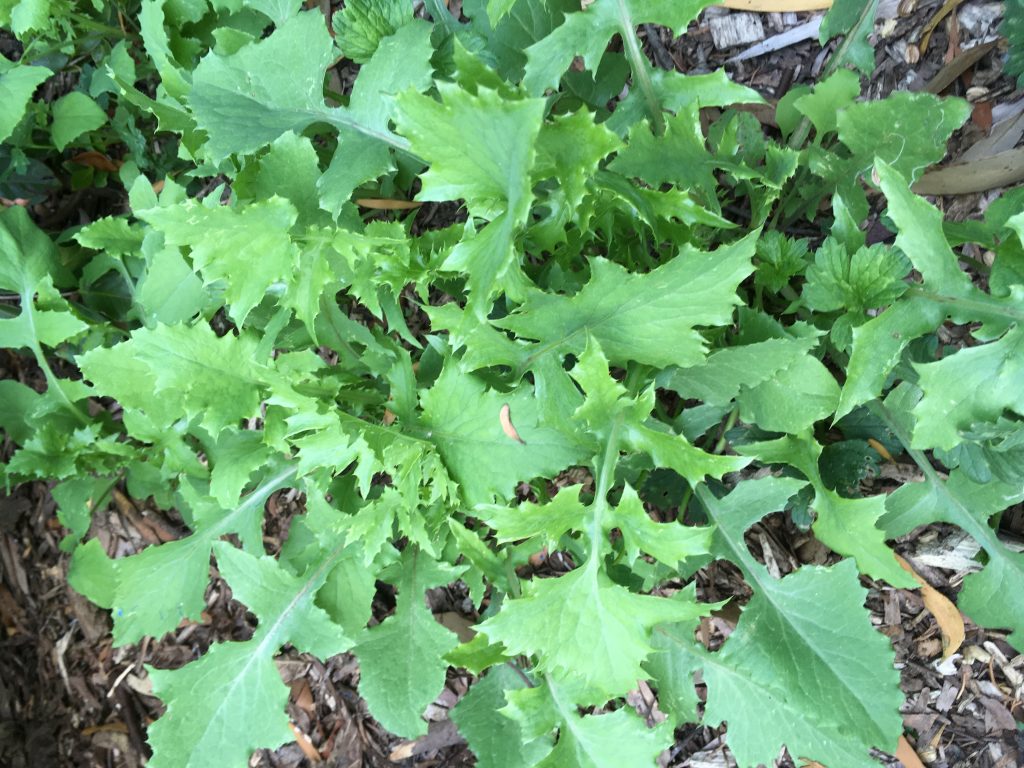 I
Seedlings of Introduced puha Sonchus arvensis; Perennial sow thistle.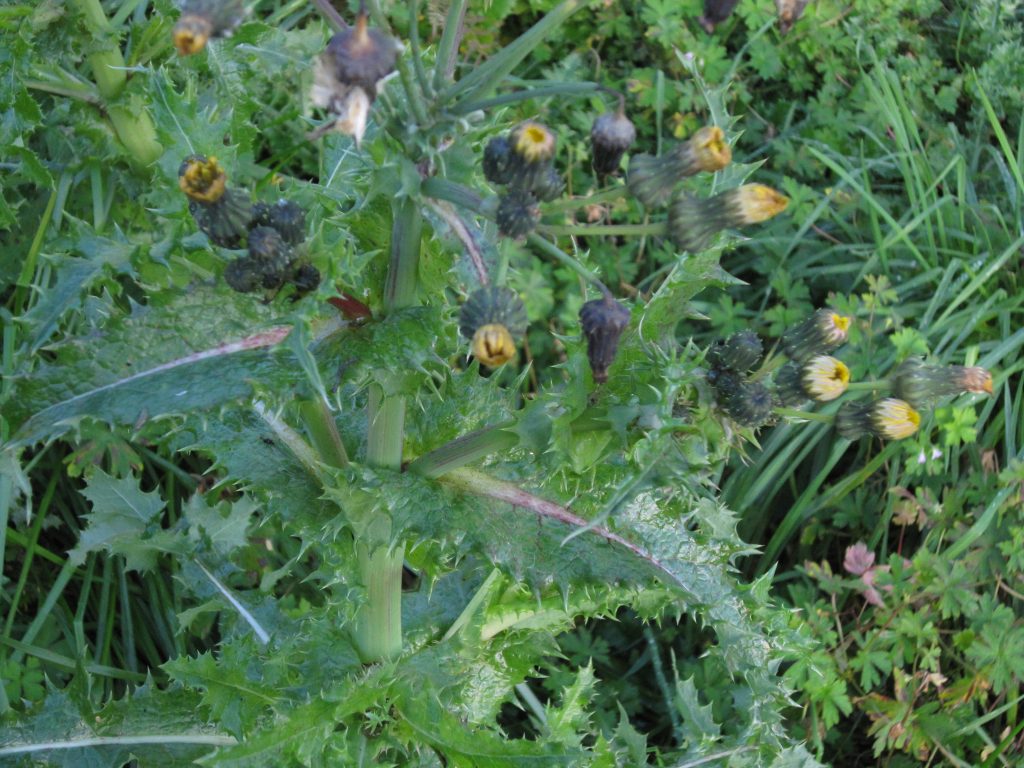 Introduced Puha Sonchus asper; Prickly sow thistle. Rauroroa.
Gather as much puha as you can find. A good shopping bag full. I like to look after the plants so I just pick the large leaves leaving the stems, flowers and smaller leaves so the plants will continue to grow and set seed.
I placed the puha into the sink with cold water and rinsed well. Rub the leaves vigorously between your hands. Then rinse the puha again with cold running water. This will get rid of any bitterness. Put the puha aside whilst prepar the meat and other vegetables.
Next I placed the meat in a large pot with a little olive oil and browned it off for a few minutes. You don't have to do this and certainly it is not done in a traditional boil-up. Sometimes I do and sometimes I don't. It depends on the meat you choose to use. You wouldn't do this to pork bones or brisket.
I washed the potatoes, carrots and kumara and chopped them into large chunks, then peeled the garlic cloves and added them all to the pot with the meat.
I covered the meat and vegetables with water and then added the puha. Next seasoned the mix with a little salt and pepper. You can add more later to suit your taste when everything is cooked.
Cook on a good simmer for an hour or more. For me it's ready when the meat is very tender. I gently cooked this one for about 2 hours. I skimmed most of the fat off the top before dishing up. This is such nutritious and easy digested first food for little ones. 🙂