This is a coleslaw with a difference. If someone offers coleslaw to me I usually decline (politely of course!). Most often they're tasteless, soggy or slimy, cabbagey travesties of goodness only knows what. Some of my good friends have been employing au pairs for the last five years and this particular recipe was introduced by a young german au pair. It has become a keeper in more than one household around these parts. It is one of those recipes that you can't imagine not having in your repertoire. The coleslaw is fresh, chewy and delicious. Dense without being heavy, almost a meal in one and wonderfully healthy to boot. It has most of the colours in it, satisfies the palate and the stomach. It is a winter salad. Lettuce or mesclun just don't do it for me in the colder months. So when you are sick of cooked veg and you want something fresh, this is guaranteed to satisfy.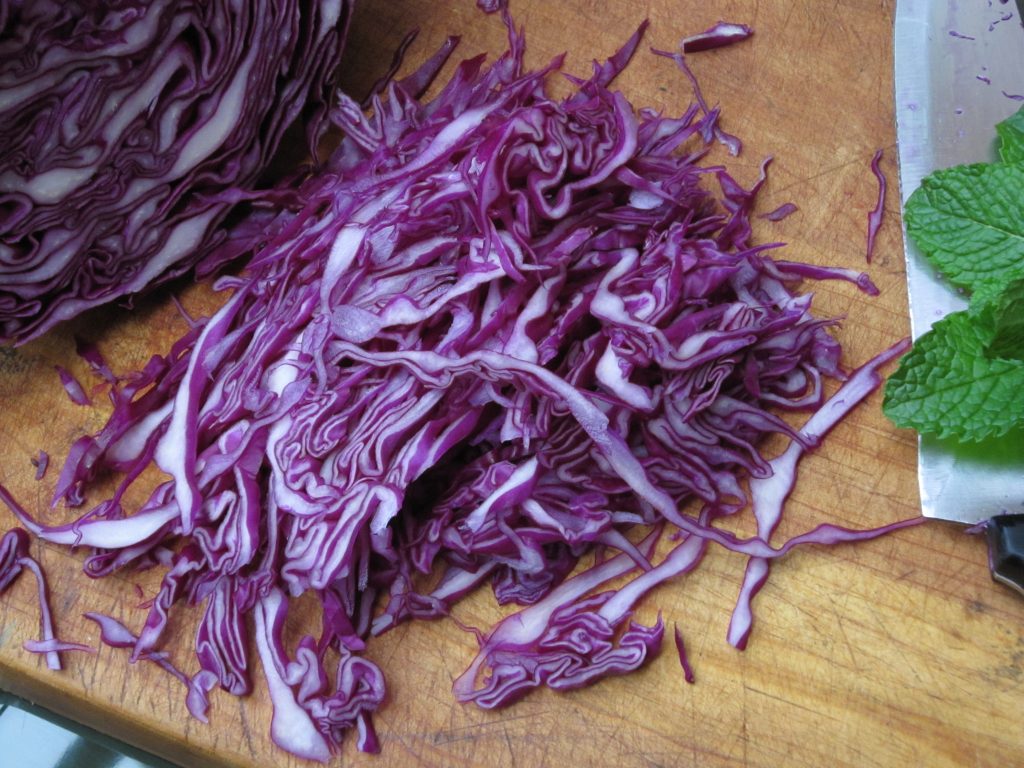 Ingredients;
1/4 red cabbage (green is ok too)
2 carrots
1 fresh apple (green skinned is best)
A small handful of something like fresh mint, coriander, parsley or rocket (arugula)
3/4 cup cottage cheese
1/2 cup dessicated coconut
1/3 cup sultanas (or raisins)
1 lemon
Extra virgin cold-pressed olive oil
Salt and pepper
Method;
Finely slice the cabbage, grate the carrots and add the fresh soft chopped herbs.
Chop the apple (skin on) into small but not too small pieces.
Place the prepared veges, and apple chunks in a large bowl and add the zest of the lemon.
Now add the cottage cheese, the coconut and the raisins. Mix well. It's usually easier to use your hands. Squeeze the juice from the lemon and with the olive oil drizzle over the salad.. Season with good salt and freshly ground black pepper.
No doubt you make will your own variation, for you and your family to enjoy!