This is the bread that is voted tops by everyone in the family. It lasts for ages, in fact it is still good for toast after a week and freezes well. This recipe makes two large, or three regular size loaves and I usually break the loaves into halves and keep one half out and freeze or give the others away. I always make it when the kids are visiting and give them a half loaf each to take home. They are pretty keen because it's such a delicious and wholesome bread. I use organic ingredients and this makes for a nutritionally superior bread.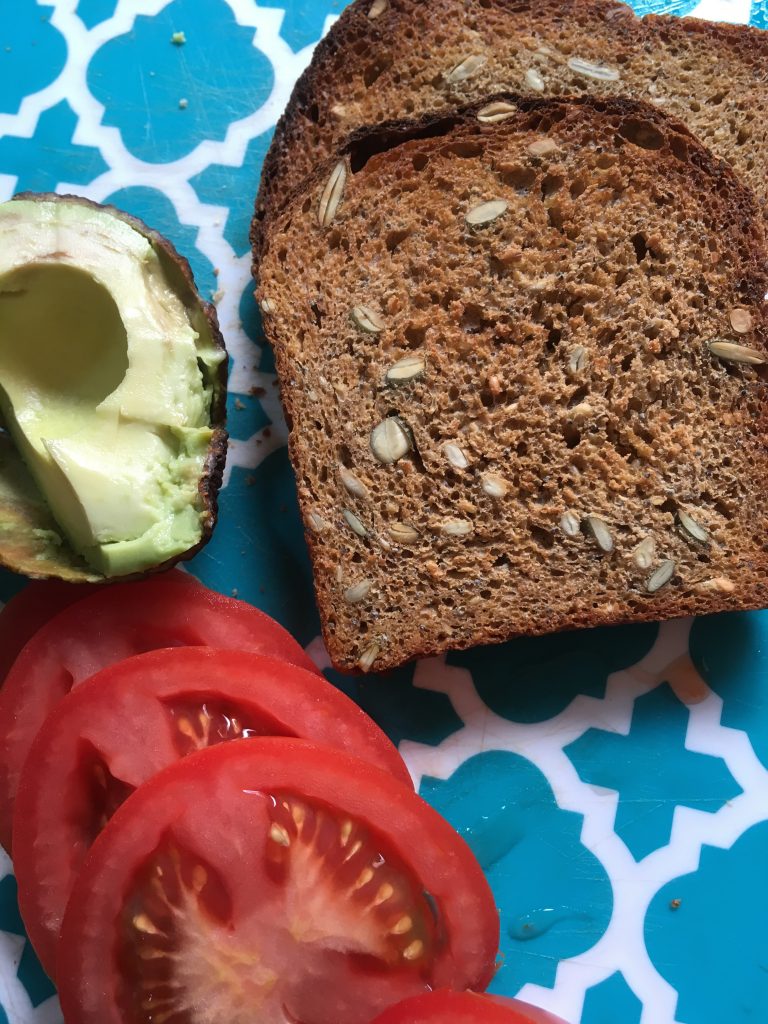 Toasted and ready for smashed avocado and tomato.
The recipe breaks down into three facets, which you then combine. It needs two risings and two kneadings.
INGREDIENTS
5 teaspoons dried yeast (or fresh equivalent).
1 tsp sugar.
1/2 cup of warm water.
300gm plain flour.
900gm wholemeal flour (stoneground or zentrofan).
1 teaspoon salt.
1 & 1/2 cups seeds (sesame, sunflower, pumpkin, poppy and linseeds in any combination that you prefer. My kids especially love me to include some poppy seeds).
1 teaspoon caraway seeds.
2 tablespoons molasses.
2 tablespoons honey.
900 mls of very warm water (but not hot).
METHOD
Mix the yeast, sugar and the 1/2 cup of warm water together in a bowl and set aside for a good ten minutes until the mixture is quite frothy.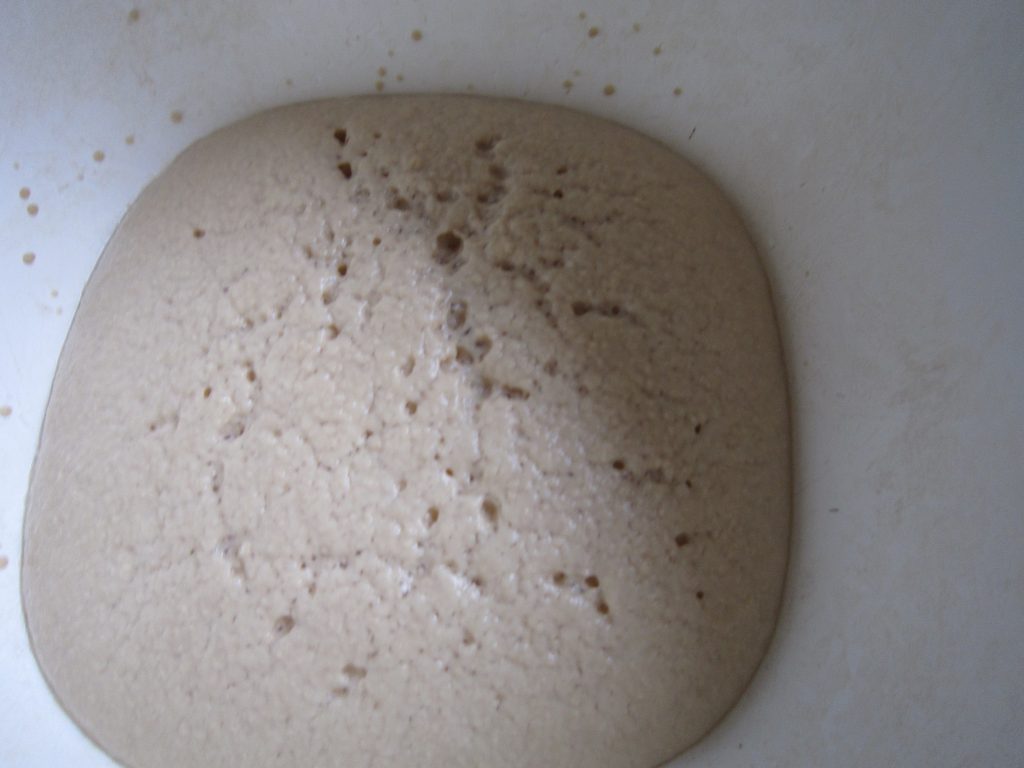 In a large bowl, mix together the flours, salt and seeds and make a well in the centre.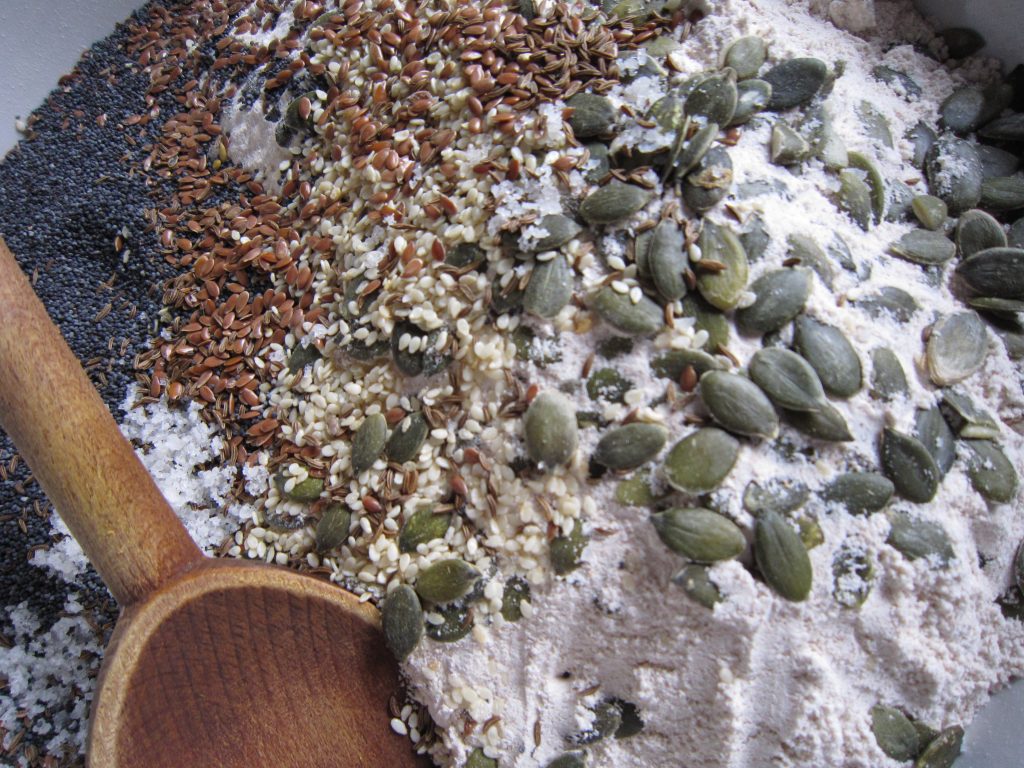 In a jug dissolve the honey and molasses into the 900 mls of very warm water. Pour into the frothy yeast mix.
Pour into the centre of the flour combo and mix with a wooden spoon until almost combined.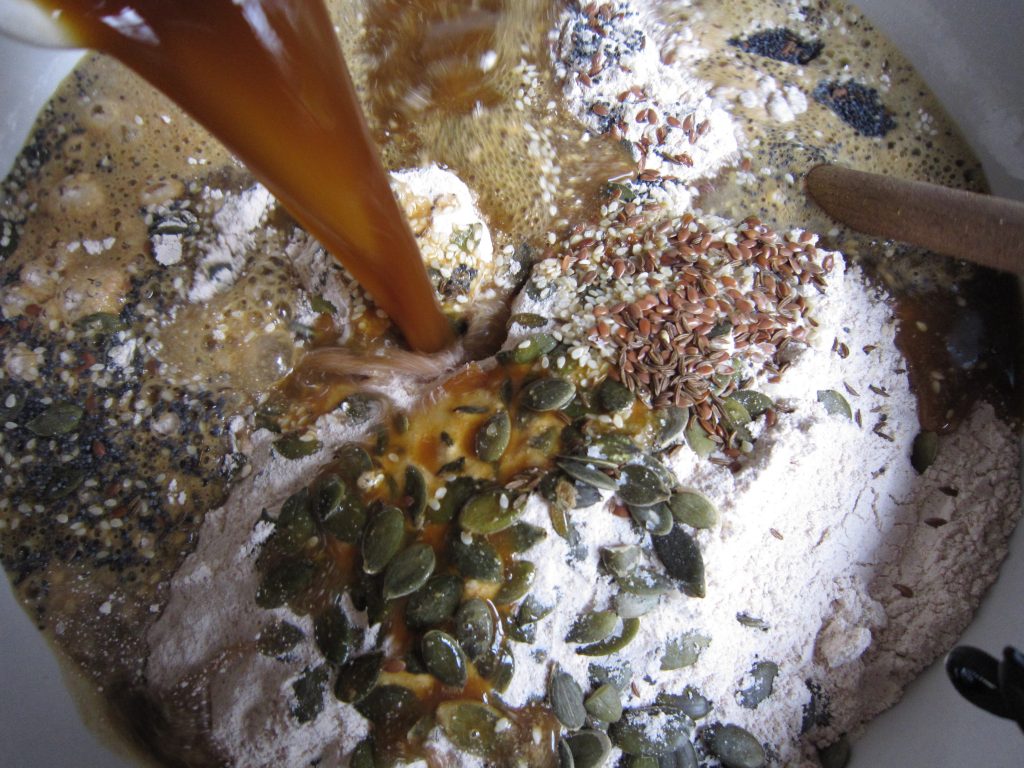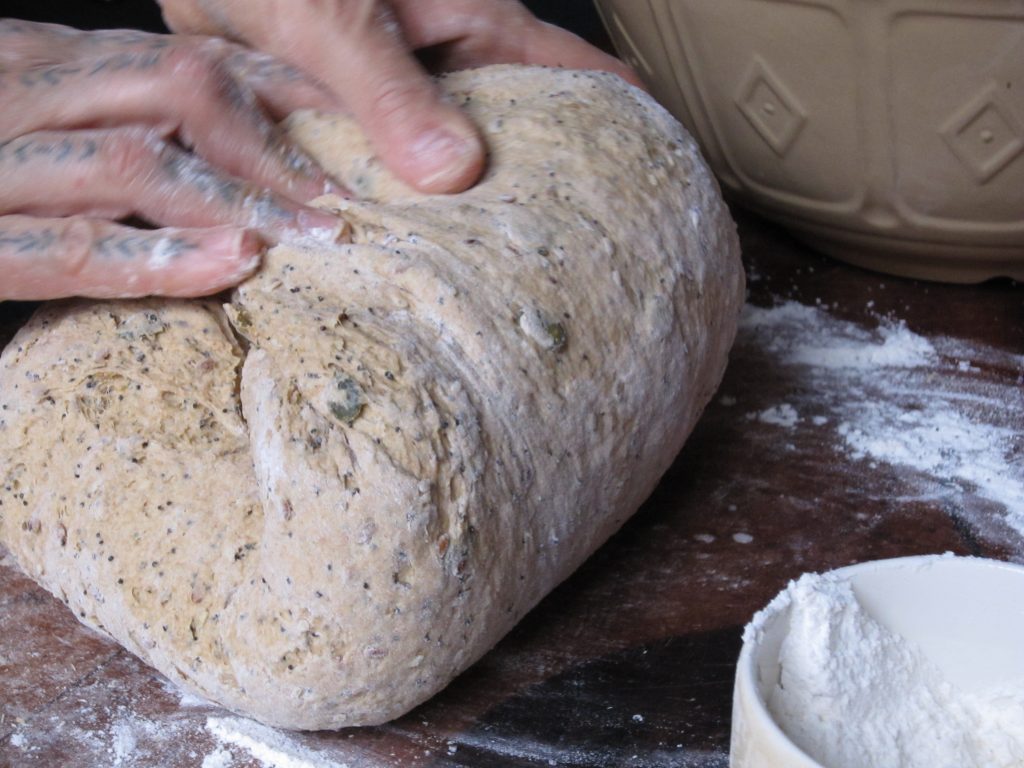 Turn onto a floured surface and knead well for at least 5 minutes. This is not only activating the gluten fibres but is when you are introducing all your loving energy into the bread. You may need extra flour as it is a sticky dough. Knead until the dough doesn't take the extra flour you are introducing.
Shape the dough into a ball and place back into the lightly greased bowl. Cover with a tea towel and leave to rise in a warm place until doubled in bulk. This could take between 1/2 hour to 1 hour depending on the ambient temperature.
Turn the dough out and knead for 5 minutes, until smooth and elastic.
Divide into 2 or 3 (depending on your tins) equal portions and mould into loaf shapes. If you prefer, you can again divide each portion, knead into a ball shape, and put two balls in each tin. Place into your oiled loaf tins.
Cover with a clean tea towel and leave in a warm place until doubled in bulk (about 20 mins)
Bake at 200C (400F) for 35 to 40minutes or until the loaf sounds hollow. If you use just two tins the loaves will need a longer baking time of 5-10 minutes.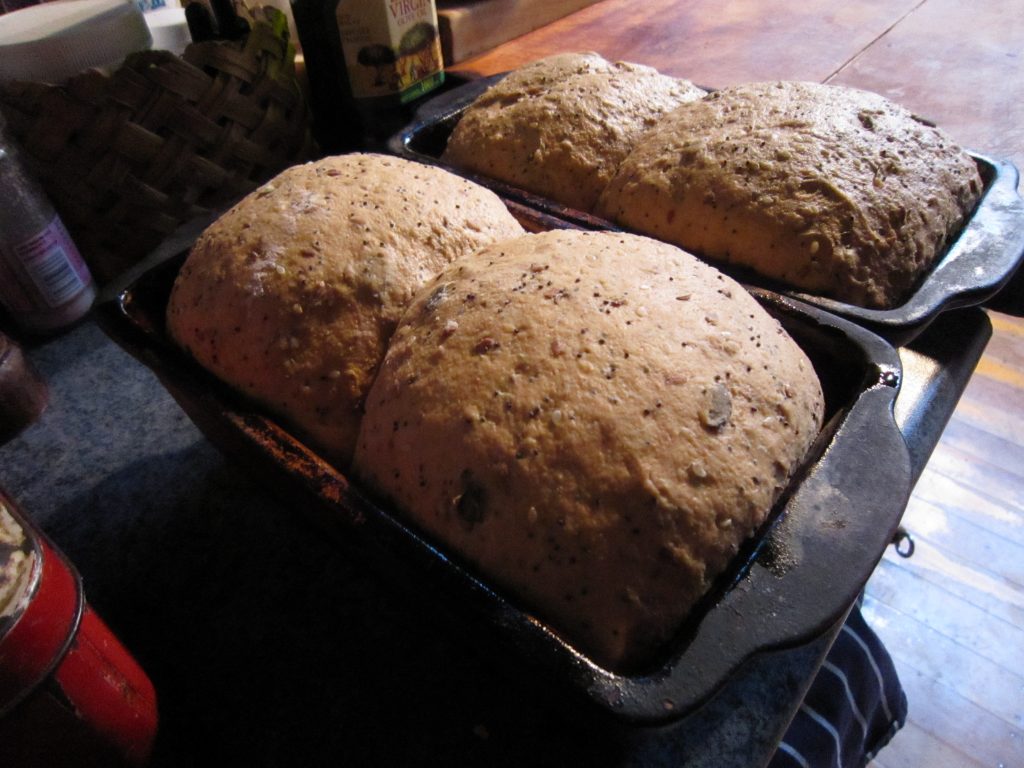 Turn onto a cake rack and cool. Enjoy!