Once a week we are blessed to be able to purchase raw, unpasteurised, unhomogenised milk. If I have surplus before the next delivery I turn it into a slow cooked rice pudding. Such a wonderful comfort food and perfect for winter nights. The little guys love it just as much as the big ones. The older I get the more appreciative of old-fashioned cooking and eating. With a garden full of fresh veges, herbs and fruit with chooks providing eggs and our own pigs I ultimately prefer to cook using our own seasonal produce. I  preserve, pickle, freeze  and store what I can't give away so there is always some produce to carry us through the wiinter.  In this way my cooking and baking is relatively "ordinary" but it has it's own appeal.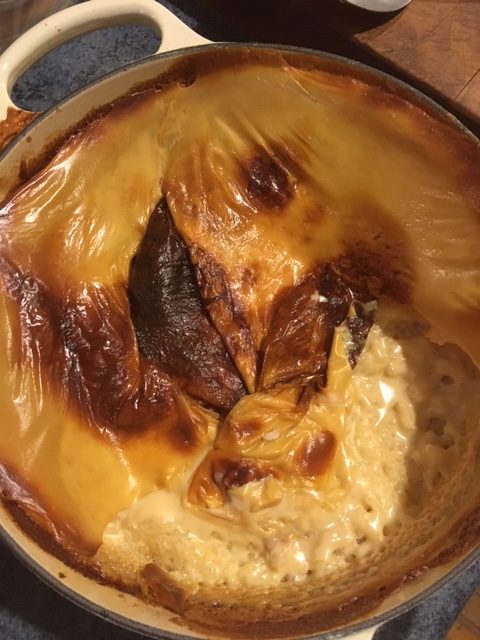 ingredients: 1 1/2 litres milk, 6 heaped Tbsp of short grain fat white rice, 6 Tbsp sugar, vanilla essence, a few raisins (optional), fresh grated nutmeg.
Method; Wash the rice then add everything to a large enough oven-proof pie or casserole dish. Bake in a preheated oven 120-150C for around 3 hours. Stir 4 times in the first hour and a half.
Enjoy 🙂